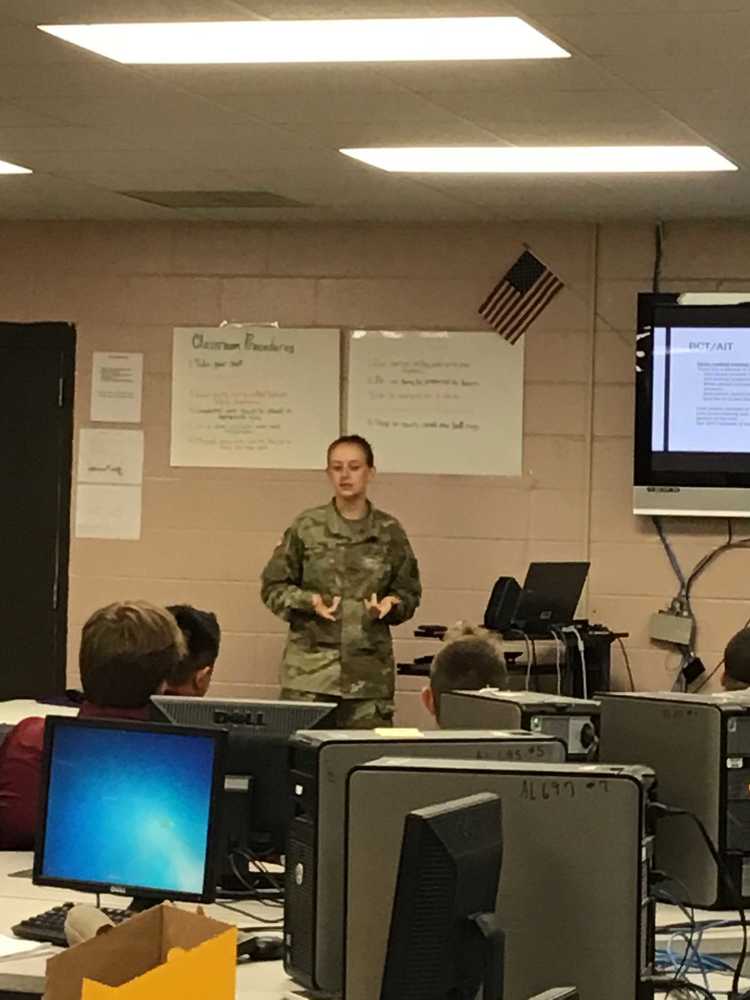 Private Shea Downs Speaks About Military Careers
Chanta Smothers
Thursday, August 22, 2019
Pvt. Shea Downs, a senior from Alcorn Central and a second year Automotive Services student, recently came and spoke with the Law and Public Safety and Automotive Services students about her decision to join the Mississippi Army National Guard. Pvt. Downs came dressed in her training fatigues and brought along a presentation that addressed many different variables of serving in the Army National Guard.
She began by speaking with students about her uniform, including its basic function and the meaning behind some of the patches and insignia. She then went on to describe what basic training entails for new enlistees. Downs spoke about general points of interest like what the food options, what an ordinary day looks like and the discipline soldiers must possess. She also spoke about her general orders and added in an explanation of the various jobs available in the unit she where she serves.
Pvt. Downs ended by telling her fellow students about the personal growth that she and many of her colleagues had experienced as a result of their choice to serve their country.