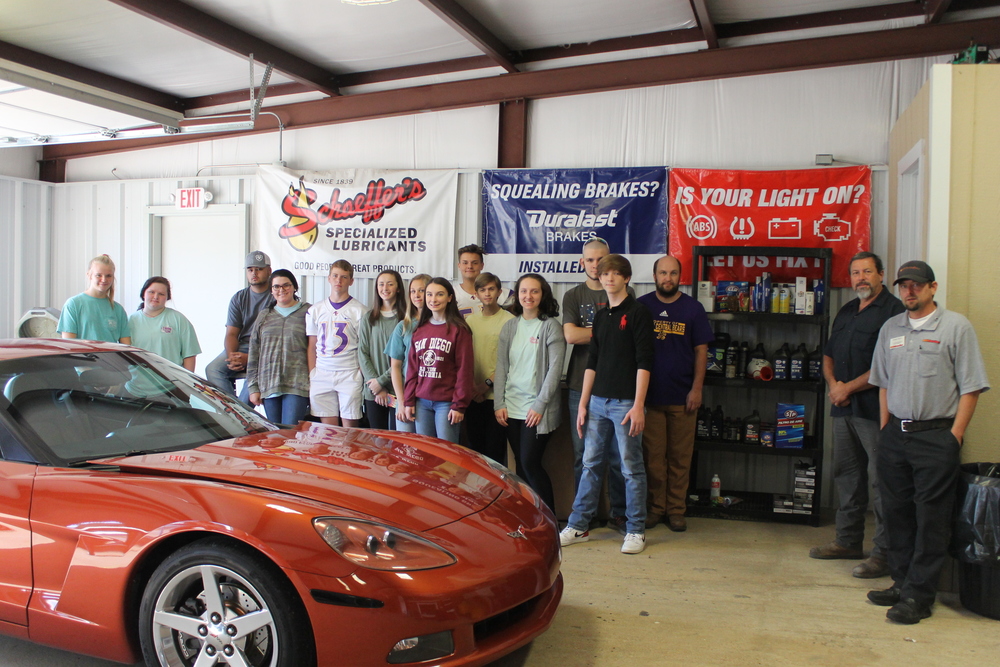 New Sponsors for Automotive Class
John Mask
Wednesday, October 09, 2019
Has a flat tire ever slowed you down? Small automobile inconveniences slow so many people down on a daily basis. Luckily, that is not the case for many Alcorn Central High School students. Local automotive mechanic, Johnny Potts, started a car maintenance class last year to help benefit the students of ACHS. He uses this as an opportunity to teach these young adults how to change a flat tire, check fluids, change the oil, and do general maintenance and care on both old and new vehicles. This is possible through the help of some very generous sponsors. This year, the ACHS automotive and machine shop will be fully outfitted with all the necessary fluids, parts, and accessories to care for and maintain most any type of vehicle. They have Autozone to thank for their new partnership. Along with Autozone, the automotive program at Alcorn Central also has partnerships with Tim Rorie's Used Cars, Virgil Dodd of GearWrench, VP Racing Fuels, and Schaffer's Oil.
Potts said that he knows that this class has helped students in several ways. He mentioned that several former students have dropped by his shop to continue learning more and even said that one of his former students changed her own tire in a parking lot while away at college.
Knowing how to service a vehicle can be very beneficial. It could keep you from becoming stranded, save you a little money on maintenance, and help you feel accomplished. Alcorn Central is very thankful for all the gracious sponsors who make this possible!