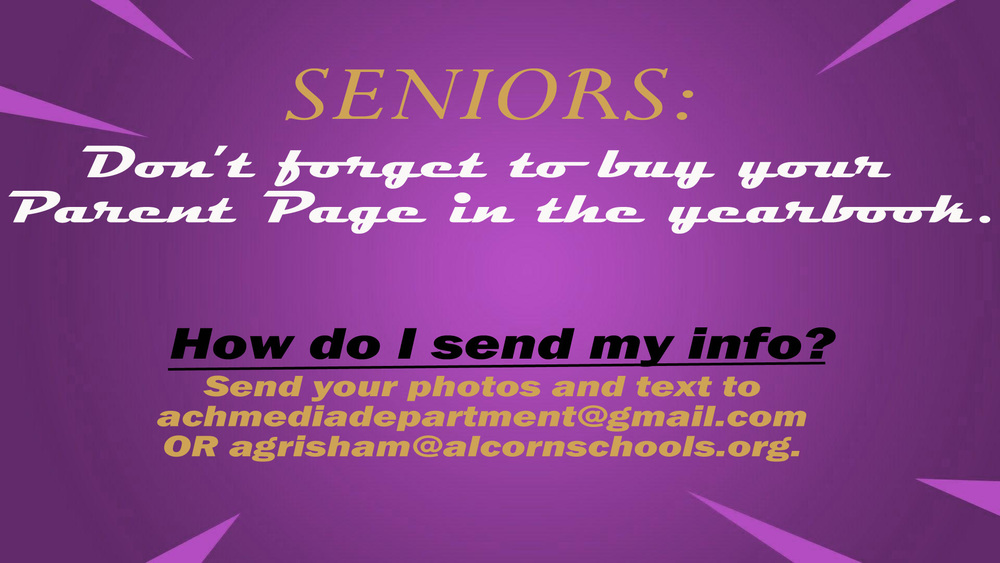 IMPORTANT Senior Information
John Mask
Wednesday, October 09, 2019
Senior Year is a time full of memories!
The Alcorn Central High School Yearbook Staff is dedicated to capturing those memories and putting them to life.
Don't miss out on your opportunity to purchase a parent page in the annual. We only have a limited amount left and would love for YOU to have one.
Full - $175
Half - $125
Quarter - $75
See Yearbook Sponsor, Angie Grisham, to purchase a parent page.
You can send editing directions, photos, and text for the page to achsmediadepartment@gmail.com OR agrisham@alcornschools.org.
If you have any questions, please feel free to contact the yearbook staff by using either one of the aforementioned email addresses.