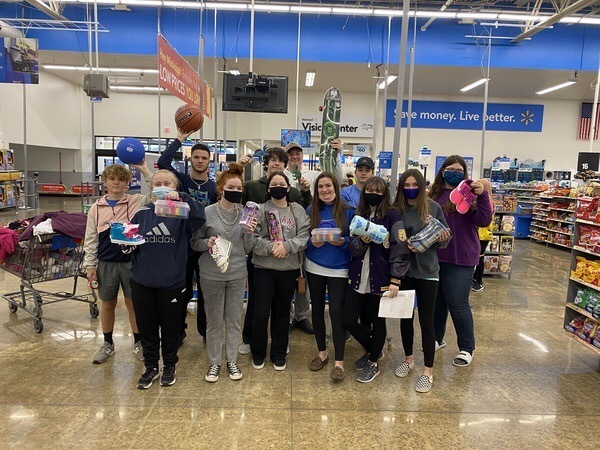 Several ACHS students donated their Saturday morning for charity!- #weareAC
Alcorn Central High School
Monday, November 02, 2020
Several ACHS students woke up very early this past Saturday to kickoff the holiday season. These students joined ACHS Graduate and Modern Woodmen of America Financial Representative Katie Foster Wright to help support The Shirley Fortenberry Toy Drive!
Many of the students who volunteered to help with this project are members of the ACHS Beta Club, others are seeking hours for Mississippi Scholars, and all were helping out of the goodness of their hearts. Faculty, staff, and parents alike were pleased to see all these young people take an interest in supporting their community. Project organizer, Katie Foster Wright, was most enthused of their attendance. She said, "Gotta brag on these kids! They got up super early on a Saturday morning, Halloween morning, to load up their sleighs for The Shirley Fortenberry Toy Drive! These kids had a blast picking out items for the children of Farmington."
This toy drive has been created to serve low income families who are in need of some help with Christmas gifts this year. Students at Alcorn Central Elementary and Alcorn Central Middle School have received applications to bring home to parents. You can also pick up applications at the Farmington City Hall. If you or someone you know needs help this year, please pick up an application, fill it out, and return it to Alcorn Central High School or Modern Woodmen of America. Make sure you fill out both sides and return with ALL required information!
Application deadline is November 9th! Shopping times will be on Saturdays beginning November 14th and will continue till December 19th or till all toys are gone. There will be a limited amount of toys. We can't guarantee all who apply will be approved. The most immediate need will be met first. If you're approved you will receive a phone call with more details. If you have any questions please contact Katie Foster Wright of Modern Woodmen of America using this link.
#weareAC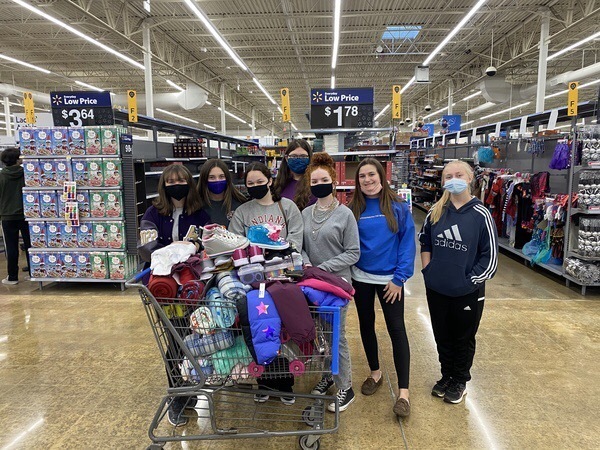 These girls above loaded up a shopping cart full of clothes, shoes, and accessories!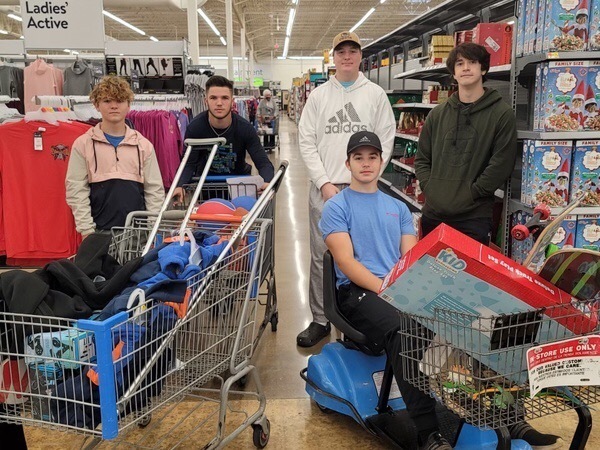 This great group of guys put together carts full of fun sports equipment, a few toys, and some much needed coats for the cool weather ahead.