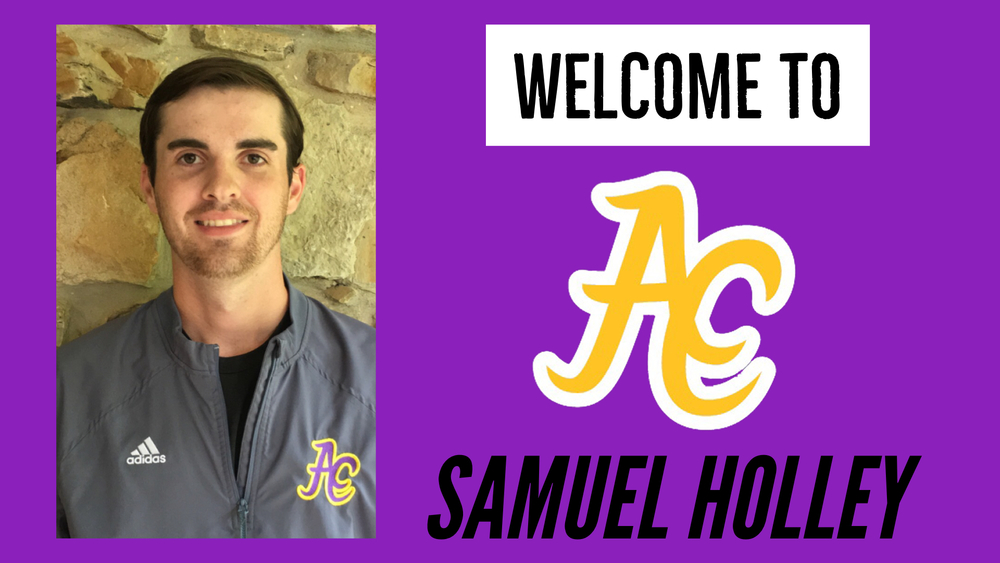 ACHS Welcomes Sam Holley
Alcorn Central High School
Wednesday, June 10, 2020
The Golden Bear family is proud to announce that Sam Holley has been hired as the Head Cross Country and Track Coach for the upcoming 2020-2021 season. Holley is replacing 46 year verteran and Alcorn county legend, Bobby Purvis.
Holley is a 2015 graduate of Alcorn Central. After high school he spent time at Blue Mountain College and Northeast Mississippi Community College before ultimately graduating from the University of Mississippi where his studies were concentrated in English and Social Studies education. During his senior year at Ole Miss, Holley began working as a part time substitute teacher at both ACMS and ACHS campuses. After graduating, he took a more active role at Alcorn Central by accepting a bus route and position as assistant Cross Country and Track Coach.
Holley is no stranger to either sport; he was a member of both the cross country and track teams under Purvis' leadership. Not only did he participate in both arenas during his high school career, he excelled.
Holley brings much success to the program. He has seen both individual and team success during his career as an athlete. During his tenure on the track, Sam contributed to the Golden Bears claiming two division and regional championships as well as one north half championship. In 2014, Holley took home gold from the MHSAA State Track Meet in the 1600m run. In cross country, Holley was a two time member of the All State Team and helped lead the Bears to finish State Runner Up in the 2014 season.
Holley is excited to start his new role in the AC family. He said, "I am very blessed to be given an opportunity to serve my school again. I'm excited to share my knowledge to upcoming athletes and to lead the team to successful seasons." His goals for the field are high but so are those of his classroom. "I want to create a classroom atmosphere that will allow students to express themselves and take risks without the fear of criticism. I also want the students to grow mentally, socially, and academically," said Holley.
Alcorn Central is excited to see all the success that Holley will continue to bring to the Golden Bear family.