Nathan Harvell Selected as November Rotary Student of the Month
Kossuth High School
Friday, November 20, 2020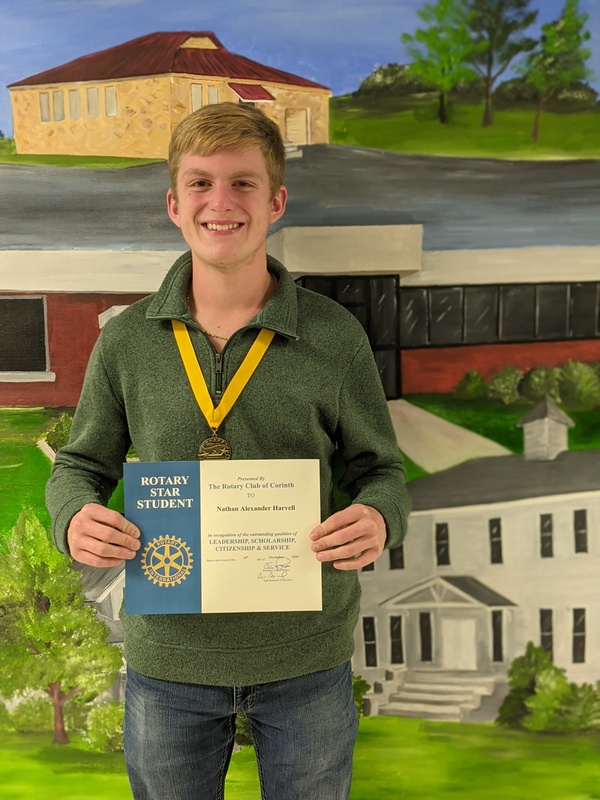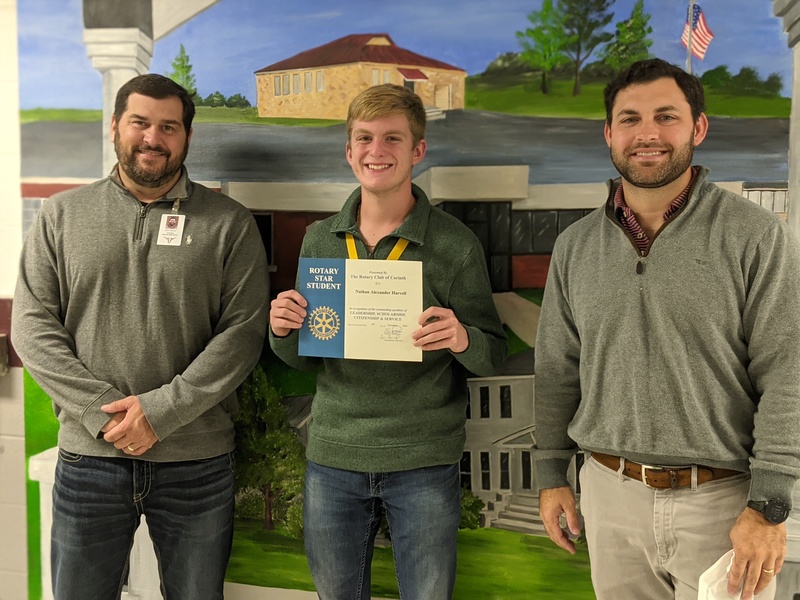 Nathan Harvell, a senior at Kossuth High School, was selected to represent the Alcorn School District as the Rotary Club Student of the Month for November. Nathan is seventeen years old and is the son of Brandon and Nancy Harvell. He is the grandson of Ricky Harvell and Connie Price, and Philip and Bonnie Mathis. He is slated to be a member of the 2021 graduating class of Kossuth High School.
Nathan is involved in many activities in school, church, and community. He is involved in band, sports, FBLA, FFA, and broadcast journalism, making him a well-rounded student. Nathan volunteers for the Veteran's Family Honors by performing "Taps" on his bugle at funerals of local veterans. He is a charter member and officer of the Corinth Junior Civitan club. He is a member of Tate Baptist Church.
As a member of Aggie Band, he helped the band earn the sweepstakes award twice for the first time in school history. He has made the Mississippi Bandmasters State Honor Band, Northeast Mississippi Band Directors Association Honor Band, Mississippi State Honor Band, and the Mid-South Honor Band at Ole Miss. In the Kossuth chapter of the FBLA, he won first place in competition at state in two categories. He also represented Kossuth in national competition in San Antonio and Baltimore. As a member of FFA, Nathan held the office of Reporter and placed first in state competition in Farm Business Management. He is a member of the Academic Team and National Honor Society.
Ranked 6th in his class, he participated in the Rotary Youth Leadership Conference, the Alcorn Electric Power Association Youth Leadership Cooperative University, and has served as a page for Lieutenant Governor Tate Reeves. He is also a member of the KHS Cross Country, Track, and Bowling teams. He serves as a mentor at Kossuth. In his free time, he enjoys his job sacking groceries at Rogers Supermarket and is developing his skills as a photographer and videographer.
Congratulations, Nathan! Kossuth High School is so proud of you and your accomplishments! We wish you the best!