Students Get Creative in Afterschool Program
Alcorn Central Middle School
Wednesday, January 20, 2021
ACMS wants learning to be fun, and a great way to promote excitement in learning is to incorporate activities that demand creativity. Several of our students in the 21st Century Learning After-school Program used the gifts of nature to create some really nice Mandalas.
According to 100mandala.com, "Mandala is a Sanskrit word that loosely translates to mean "circle" or "center." We often associate the word mandala with the circular designs that have repeating colors, shapes, and patterns radiating from the center. Mandalas can be precise, carefully measured, geometric, and perfectly symmetrical, or in contrast, free flowing, organic, and asymmetrical. Mandalas are often drawn in circles but they can also be drawn in squares."
After learning about different designs and how to create one, the students went around collecting items to use in their project – each student with a different vision of what their mandala should look like.
This was such a great project to have at the beginning of this new year! Twenty-twenty (2020) was a difficult time for so many. As we look at the new year, we want to bring about feelings of calm and success. Art allows the mind to express certain emotions and feelings. Mandalas are said to promote these positive outcomes because of their completeness.
We are proud of the designs that each of our students made and look forward to enjoying all the "good energy" that is to come from them!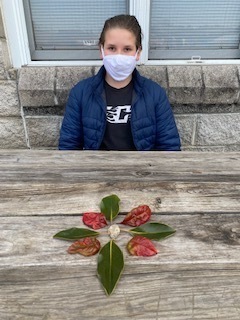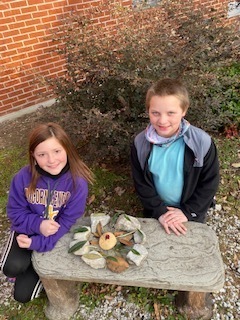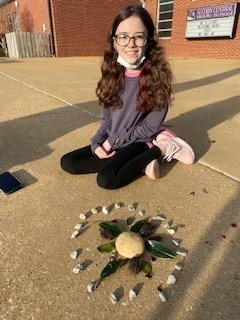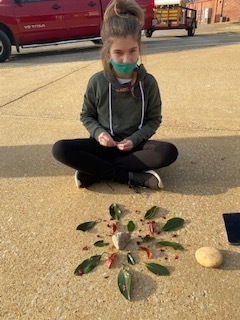 Special thanks to Ms. Nikki Shadburn for taking these great photos!