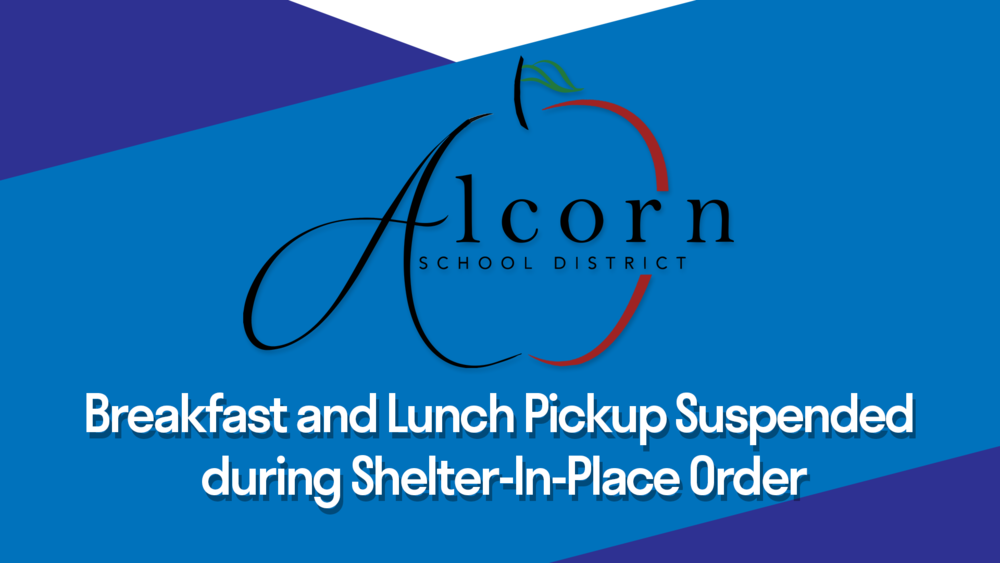 Grab-and-Go Breakfast and Lunch Pickup Suspended
Alcorn School District
Thursday, April 02, 2020
Governor Reeves has issued a "Shelter-in-Place" order for the State of Mississippi beginning on Friday, April 3rd extending through April 20th. The goal is to slow the spread of COVID-19. The order calls for individuals to stay home except for limited allowances such as retrieving needed supplies and medical care.
With the safety of our staff in mind, the Alcorn School District Feeding Program will be suspended during this period.
All school buildings will be closed during this time. All ASD staff will be available through email. Teachers will continue to work from home and be available to students and parents through School Status or email. Learning opportunities have been communicated through various means during the closure. This will continue for the duration of the "Shelter-in-Place" order.