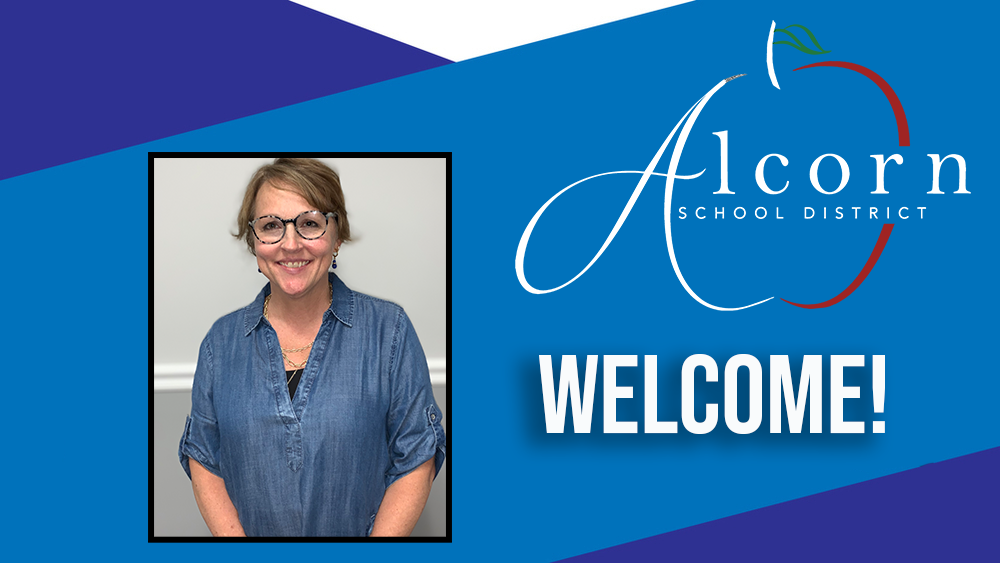 ASD Welcomes NEW Assistant Superintendent - Angela Harris
John Mask
Thursday, July 02, 2020
The students, staff, and community of the Alcorn School District are excited to welcome Angela Harris as the new Assistant Superintendent. She is arriving in Alcorn county highly recommended by Superintendent Bill Brand. During the May board meeting, Mr. Brand told board members that "we've got a good one with Ms. Harris."
Harris received her Bachelor's Degree in Elementary Education from the University of Mississippi with a K-12 certification in English and concentration in Fine Arts. While a student at Ole Miss, Harris was awarded the Taylor Medal for her outstanding academic achievements. She later completed her Master's Degree from Arkansas State University in Educational Leadership.
Harris is joining ASD after having served the North Tippah School District as Federal Programs Director and Math Curriculum Coordinator since January of this year. Harris' other administrative positions include Falkner Elementary School Principal and Pontotoc Middle School Instructional Coach, Lead Teacher & Assistant Principal. Her time as an administrator totals to four years.
Prior to her leadership roles, she spent five years in the fifth grade classroom of Pontotoc Middle School. Even as a classroom teacher, Harris showed premiere leadership skills. In 2013, Harris was recognized as Teacher of the Year for her dedication to the students. She also served as mentor to new teachers, clinical instructor for junior and senior teacher candidates, provided training for educational technology, and more. As a multi-faceted educator she brings much talent and opportunity to the Alcorn School District.
In a letter to the board of education, Harris said, "I am very passionate about quality instruction and creating a learning environment full of opportunities that not only grows students academically but offers them the liberty to collaborate, problem solve, explore, and inevitably love learning. As a classroom teacher, I enjoyed seeing my students get excited about what they were doing in the classroom, and this has carried over into my leadership of other educators."
Harris will be fulfilling many duties as Assistant Superintendent. One of those will be district test coordinator after the departure of Travis Smith to Alcorn Central Middle School. According to Mr. Brand, she will also put a focus on middle school curriculum, communications, and safety & security. Harris will also serve the district in instructional technology ahead of the district's 1:1 expansion. In the future, Mr. Brand would like to see Harris begin integrating innovative programs and arts into the classroom.
Harris began her position with the district on June 1st after receiving board approval in May.