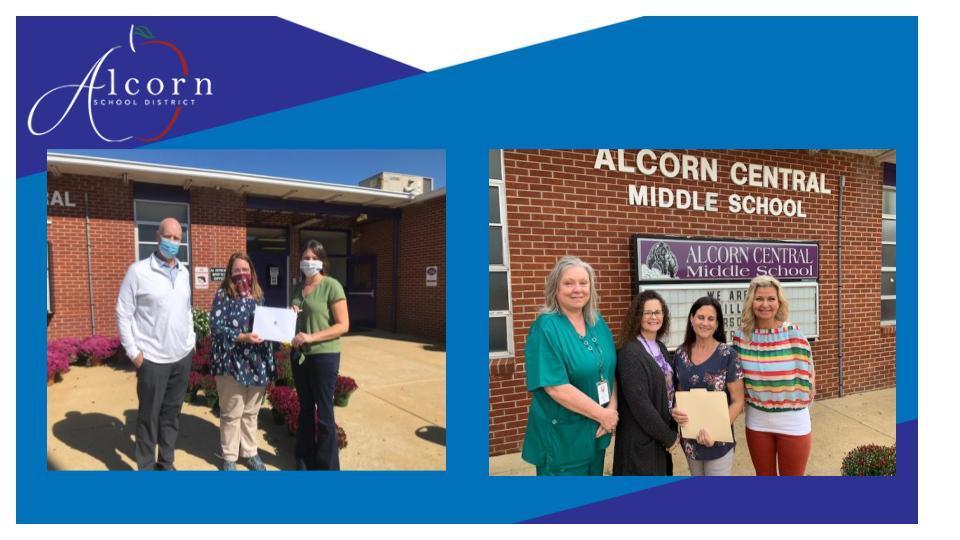 C.A.R.E Supports our Teachers and Staff!
Angela Harris
Wednesday, October 14, 2020
Teachers and staff at Alcorn Central Middle School and Alcorn Career and Technical Center were shown great appreciation last week as the C.A.R.E Community Foundation met with the group and awarded teachers and staff whose names were drawn for gift card prizes. Winners included Janiece Davis, Tina Plunk, Rita Down, Stephanie Eaton, Amy Williams, and not pictured Skylar Mincey and Lori Nash. We appreciate all that the foundation does to recognize and support the ASD team!