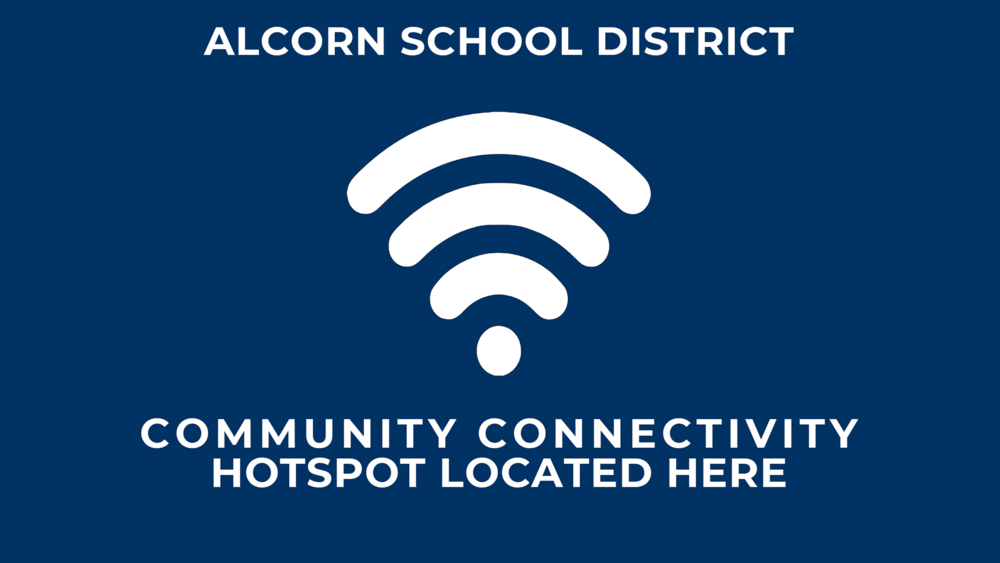 ASD Community Connectivity Project - 8 Hotspot Locations Near You!
Alcorn School District
Friday, November 13, 2020
We have some very exciting news to share with the friends and families of ASD. Thanks to special funding provided by the Mississippi State Legislature, we are proud to announce the introduction of the ASD Community Connectivity Project!
Alcorn School District is sponsoring and providing accessible wifi services to our students inside communities all across Alcorn county. There are now 11 locations across the county where you can pull into the parking lot and access a reliable internet connection.
Before we tell you all the convenient places you can go to connect, we want to first say a special thank you to State Representatives Bubba Carpenter, Nick Bain, Tracy Arnold and State Senator Rita Potts Parks for helping appropriate funds to continue supporting modern day learning in Alcorn County and across our great state!
Find a WiFi hub near you! We are broadcasting internet on all of our ASD campuses including all schools at Kossuth, Alcorn Central, and Biggersville. On top of our campuses, there are eight places in your local community to get internet access closer to your home. You can find these connections at Farmington Town Hall, Glen Town Hall, Liberty Hill Baptist Church, Rienzi Baptist Church, Wheeler Grove Baptist Church, Lone Oak Baptist Church, Holly Baptist Church, and Chapman's Restaurant.
Below is a link with a map to our connection sites as well as a video that walks you through the process of getting connected!