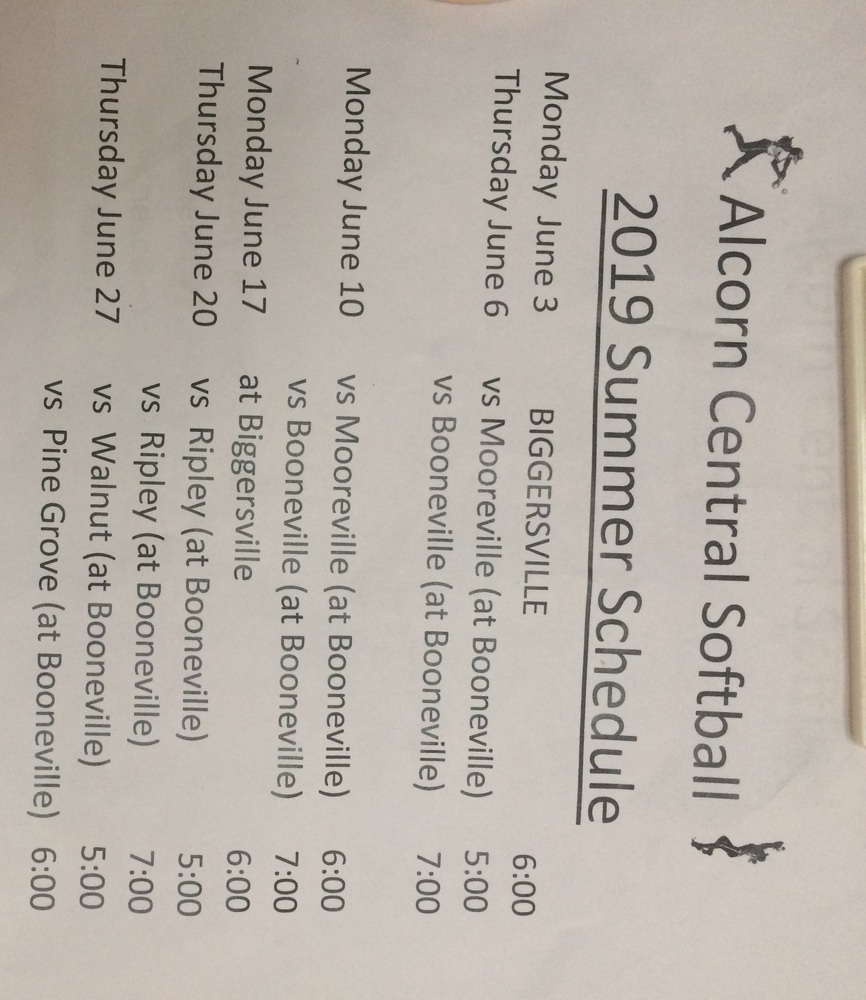 Lady Bear Softball Suits Up
John Mask
Tuesday, June 04, 2019
The Alcorn Central Lady Bear Softball team is gearing up for the 2019 Summer season.
Head Coach Eric Lancaster and the Lady Bears took the field Monday, June 3 against the Lady Lions of Biggersville for the first time this season.
A strong 10-1 WIN over the Lions began their summer season.
The Lady Bears will face some area teams on Thursday evenings in the month of June as a part of the Booneville Summer League for High School Varsity Fastpitch Teams.