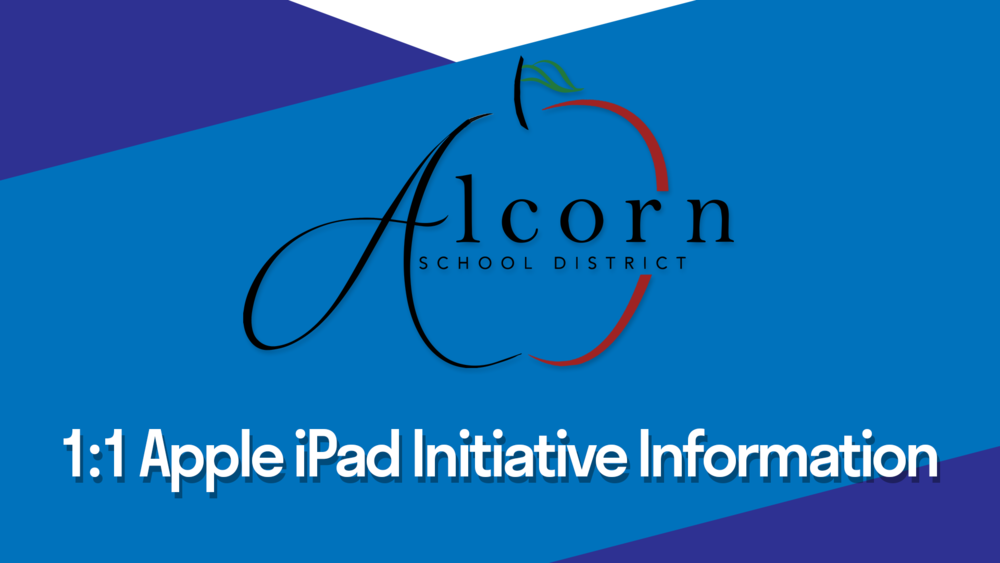 Important 1:1 Apple Initiative Information
Dylan Lambert
Wednesday, December 18, 2019
Merry Christmas to everyone from the ASD!
We are excited and ready to get our 1:1 Initiative rolling on January 6th when we finally place iPads in our Junior/Senior Students' hands.
Deployment Times for Each School
| | | |
| --- | --- | --- |
| Biggersville High School | 9:00 AM | |
| Kossuth High School | 11:00 AM | |
| Alcorn Central High School | 2:00 PM | |
Since many of you were unable to attend the scheduled meetings, we are linking the documents here to facilitate the process for January 6th. Linked below is a copy of the Technology Handbook AND the Student/Parent Agreement. Page numbers have been added to the Student/Parent Agreement for you to easier locate information within the Technology Handbook.
After reading through the documents please feel free to contact the school or the ASD Office and we will answer any and all questions. Your questions can and will help us to plan and shape the present and future direction of the 1:1 Initiative!
On or before January 6th, you will need to return the Student/Parent Agreement and fee to the school. This will allow your student to pick up the iPad at the appointed time without you having to accompany them. Staff will be available on January 6th to assist in the iPad set up and work with your student to get things rolling! There will also be District Personnel available to answer questions during set up.
We are excited to see what the future holds for our 1:1 Initiative and even more excited to see how it will positively impact our classrooms, teaching, learning and more importantly, our amazing students!
If you need to contact our office, please call (662) 286-5591 and ask for Travis Smith.