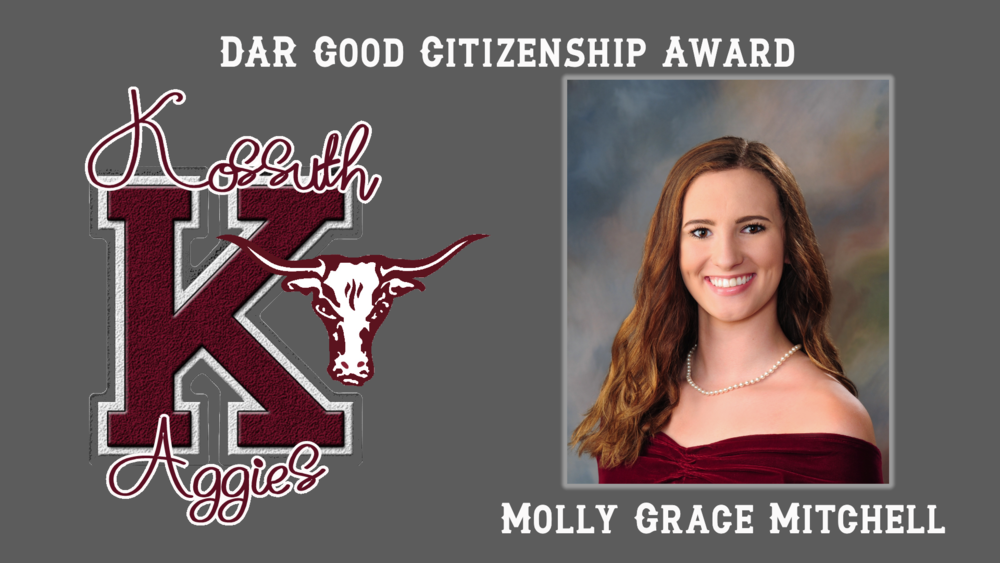 Molly Mitchell Selected for DAR Good Citizenship Award
Myra Barnes
Monday, November 16, 2020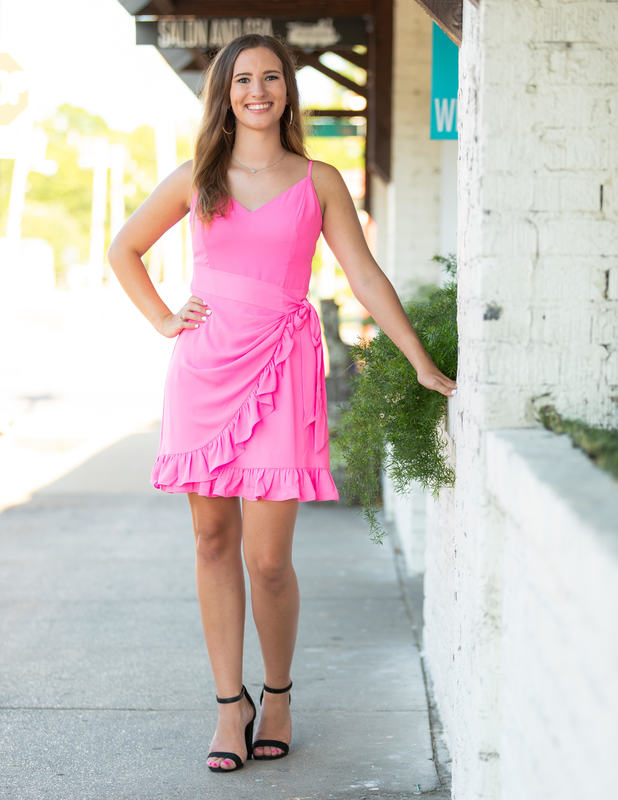 Kossuth High School has chosen Miss Molly Grace Mitchell for the DAR Good Citizenship Award. This award recognizes and rewards individuals who possess the qualities of dependability, service, leadership, and patriotism in their homes, schools, and communities. These students are selected by their teachers and peers because they demonstrate these qualities to an outstanding degree.
Molly Mitchell is a Senior at Kossuth High School. She is the daughter of Kevin and Michelle Mitchell. In school, Molly is a member of several clubs including FCA (Future Christian Athletes), FCCLA (Family, Career and Community Leaders of America), Math and Science Club, FBLA (Future Business Leaders of America) and Kossuth's Media/Website Team. Molly is also on the Kossuth's Girls Varsity Bowling Team which previously won the 2020 State Championship. Outside of school, Molly enjoys being a part of the Corinth Crown club and the Junior Civitans Club. She is also the reigning Miss Corinth.
From the past year to current, Molly has been a part of the Kossuth Mentoring Program. This program provides kids that have difficult home lives, stability and companionship with upperclassmen. Molly has made personable relationships with 3 kids over her time in this program. She has provided help to these children in ways to improve their grades, shyness, speech, handwriting and many other skills. She is an active member of the Kossuth Baptist youth group. In 2019, Molly traveled to Morgan, Utah on a mission trip to help spread Christianity throughout the diverse communities.
Molly's future plans are to attend Northeast Mississippi Community College for one year to complete prerequisites. She then wants to transfer to Itawamba Community College to be accepted into the Occupational Therapy program and specialize in Pediatrics. After graduating from college, Molly hopes to find a position in her field of study.
In her free time, Molly loves to spend time with family and friends. During the summer months, Molly loves to go fishing with her dad and big brothers, ride rangers, play with her cat and travel. Also, in her spare time, she helps her mom at the family business and her dad at his food establishment.
Molly believes that dependability, service, leadership, and patriotism are very important traits to have. Throughout her reign as Miss Corinth, she was able to serve her community through many service projects. Through her membership with the Corinth Crown Club, she was able to work with other teenage girls and remodel a playroom for the children at Pine Vale Children's home. While serving in the Junior Civitan Club, she was able to participate in a food drive and personal necessity drive for homeless war veterans.
Congratulations Molly! Kossuth High School is very proud of you and your accomplishments!