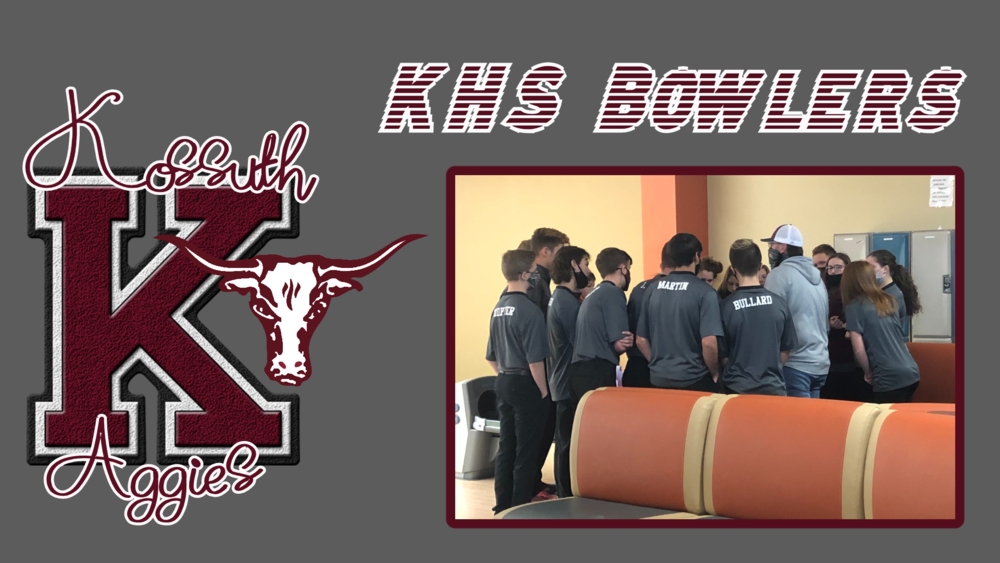 KHS Bowlers Start Season Strong
Kossuth High School
Wednesday, December 02, 2020
Kossuth High School's State Championship Bowlers are at it again, starting this season strong, with a season opener victory against Tupelo High School. The Aggies defeated Tupelo 2800 to 2779 with a 21 pin win. The high average went to Jake Hinton with a 179, while the high game went to Bryce Bullard with a 192.
The Lady Aggies took a large victory, defeating Tupelo 2730 to 1899, winning by 831 pins! This victory continues the Lady Aggies' unbeaten streak. The high average and high game scores went to Sally Kate Gardner with a 183 average and 206 high game.
Congratulations, Aggies! Keep it up!
Kossuth's next match is Wednesday, December 2, at Plaza Lanes @ 3:30 vs. Lafayette High School.