The phrase, "It's a great day to be an Aggie," is proving to be a common saying among the Kossuth High School Bowlers. From capturing the first-ever Bowling Alcorn County Tournament titles just a few weeks ago, to the regional tourney this past Friday, the Aggies victory is becoming a way of life.
For the fifth time in a row, the KHS Aggie Bowlers have captured the Regional Title. Both teams mastered the tough competition and never even trailed their opponents, winning all three preliminary games and dominating the baker rounds against Alcorn Central (3-0).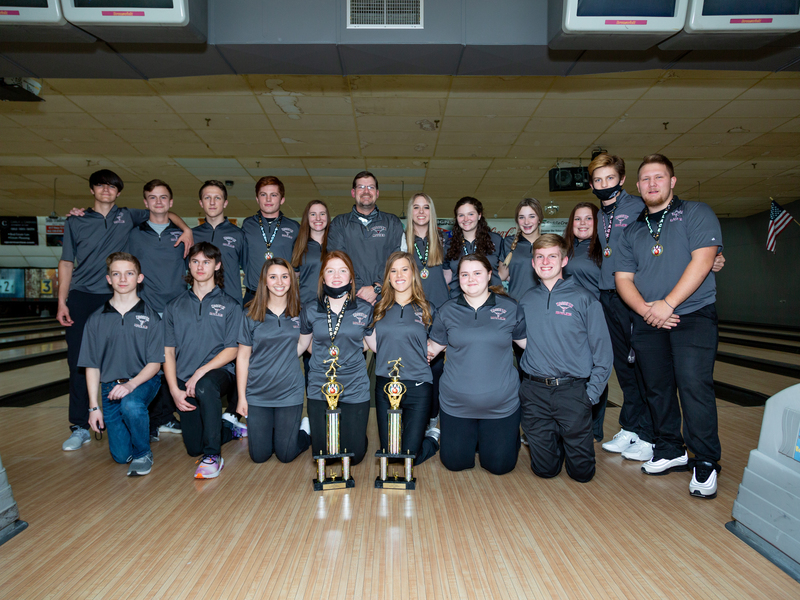 Sophomore Jake Hinton led the charge for the Aggies with a 641 series (213.7 avg), followed by little brother and eighth-grader Eli Hinton, with a 593 series (197.7 avg), then senior and team captain Bryce Bullard followed with a 525 series (175 avg). These outstanding scores earned each of these three young men a spot on the All-Regional team:
1st Place – Jake Hinton
2nd Place – Eli Hinton
5th Place – Bryce Bullard
Third place would go to Warner Michael, a junior at Alcorn Central, while fourth place was Nate Davis, a senior from Biggersville.
The Aggies won the total pin fall with a score of 2667 to Alcorn Central's 2484. The baker rounds best of five went to the Kossuth Aggies, 3-0, with games of 177-170, 219-132, 167-154 to seal the Championship.

The Lady Aggies led the day with a total pin fall of 2318 to Alcorn Central's 1789.
Freshman Sally Kate Gardner led the Lady Aggies with a 664 series (221.3 avg). This was the highest average in the entire Class 1-Regional Tournament, for both boys and girls. Freshman Maddie Mask followed with a 468 series (156 avg), while freshman Lynley Woodruff closely followed with a 438 series (146 avg). These scores would give the Lady Aggies three spots on the All-Regional team:
1st Place – Sally Kate Gardner
3rd Place – Maddie Mask
5th Place – Lynley Woodruff
The Aggies and Lady Aggies would claim six spots on the top ten All-Regional team.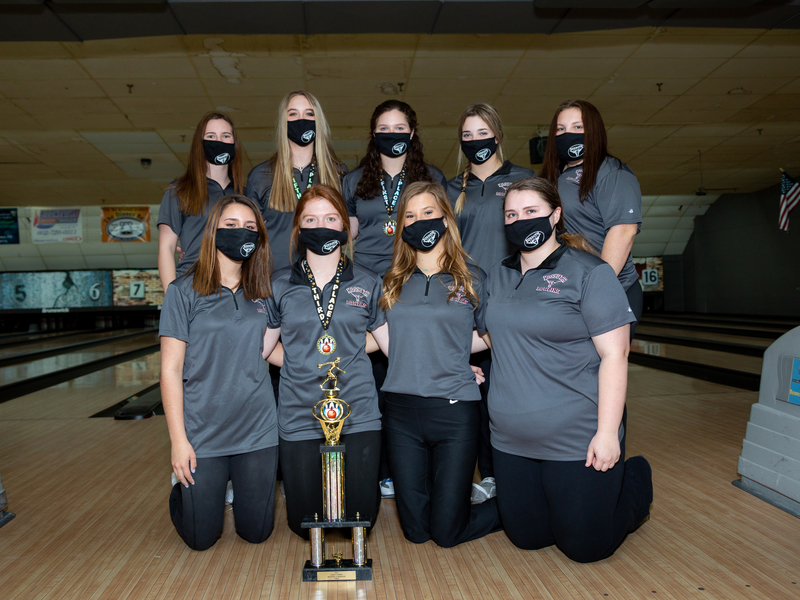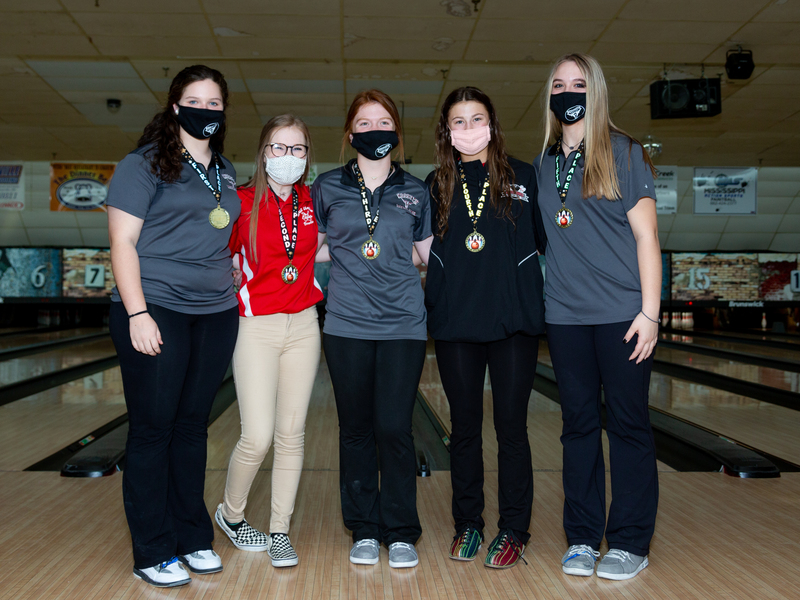 Kossuth High School would also like to extend a congratulations and good luck to the Alcorn Central girls and boys, who finished 2nd as Regional Runners-Up, and the Biggersville boys, who were selected as wildcard, to attend the state tournament as well.
All of these teams will travel to Jackson on Tuesday February 2, to compete for the Class 1 State Championship at Fannin Lanes. Congratulations, Aggie Bowlers! We are so proud of you!
*Special thanks to Keith Jackson for the pictures!