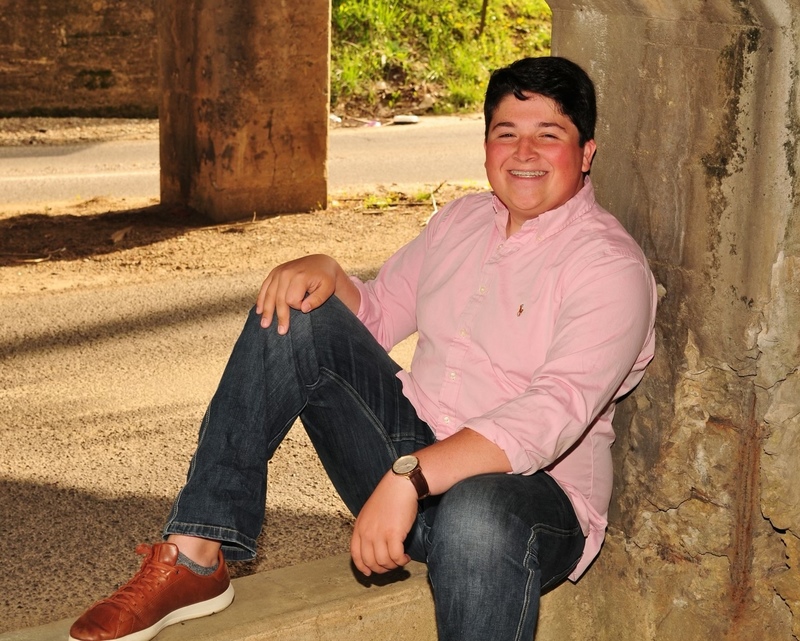 Kossuth High School proudly announces their class of 2021 Valedictorian and STAR student, Mr. Mason Brian Stanford. Mason is the eighteen-year-old son of Brian and MaryBeth Stanford. He has been awarded the position of Valedictorian and STAR student, and he is set to graduate with honors in May.
During his time at Kossuth, Mason has excelled in all facets of school, both academic and extra-curricular. He has maintained a 4.0 GPA and has an ACT score of 32. He has been a member of several clubs and associations such as Modern Woodman, Apple Implementation Team, Math and Science Club, Spanish Club, and the KHS Quiz Bowl Team. Mason has been a member of Future Business Leaders of America all throughout high school; his Freshman year, he placed first in Introduction to Business Procedures at the state level and went on to compete at the national level in Baltimore, Maryland. In October of 2020, he was recognized as the Rotary Student of the Month. He is a third-year member of the National Honor Society and a second of year member of the mentoring program.
Mason also earned the KHS STAR Student award. He has chosen Mrs. Donnita Ginn as his STAR Teacher for her outstanding teaching in math. Mason has had Mrs. Ginn since his 8th grade year when she taught him Algebra I, then later geometry and pre-calculus. Mason's greatest strength on the ACT was the math section, and he would like to thank Mrs. Ginn for the pleasure of being one of her many students.
When we asked Mrs. Ginn to give us some thoughts about Mason, she said, "Mason is one of those students that math teachers just dream about. He is going to do whatever he needs to do in the classroom in order to do his very best. He is a wonderful young man whom I am so glad to have taught, travelled with, and gotten to know. Congratulations, Mason, on all of your accomplishments!"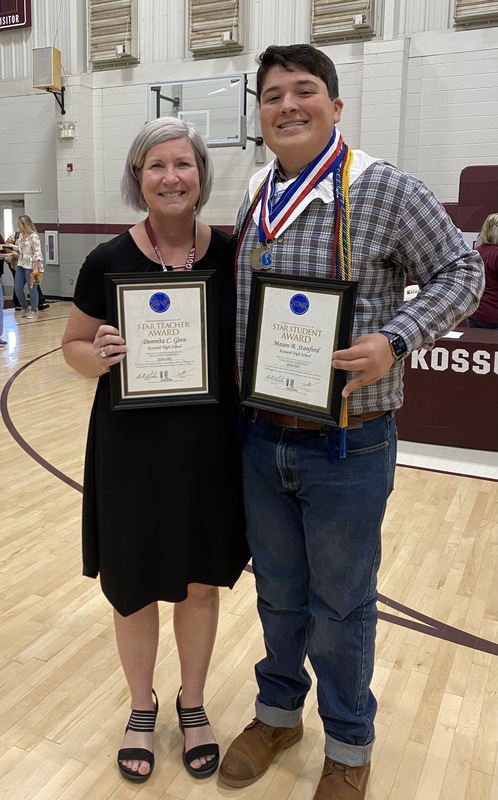 Not only has Mason been successful at Kossuth High School, but he also has made outstanding accomplishments outside of school. He attends Oakland Baptist Church and is an active member of the youth group. At Oakland, he has assisted with Vacation Bible School, and helped backstage at their annual Passion Play. Mason is currently dually-enrolled at Northeast Mississippi Community College. Last December, he was accepted into Mississippi State University and plans to live on campus in the fall as mechanical engineer major. He hopes to one day pursue a career in automotive engineering.
Mason would like to thank all of the teachers, staff, and administrators who have poured into his educational career over the years and also congratulate his fellow seniors on their outstanding accomplishments!
Congratulations, Mason! We are so proud of the young man you have become. Best wishes!