KHS Basketball Senior Zoe Essary has decided to continue her basketball action at Northwest Mississippi Community College. Zoe was selected as MVP of the Class 1-3A State Tournament, Alcorn County Tournament MVP 2 years in a row, All State Team 2 years in a row, All-Division First Team 3 years, and the Alcorn County MVP three years in a row. This accolade is selected by all the county coaches.
The Lady Aggie basketball team was State Champions during the 2019 season. Congratulations, Zoe! We are so proud of you! #ProudToBeAnAggie #NWMCCRangers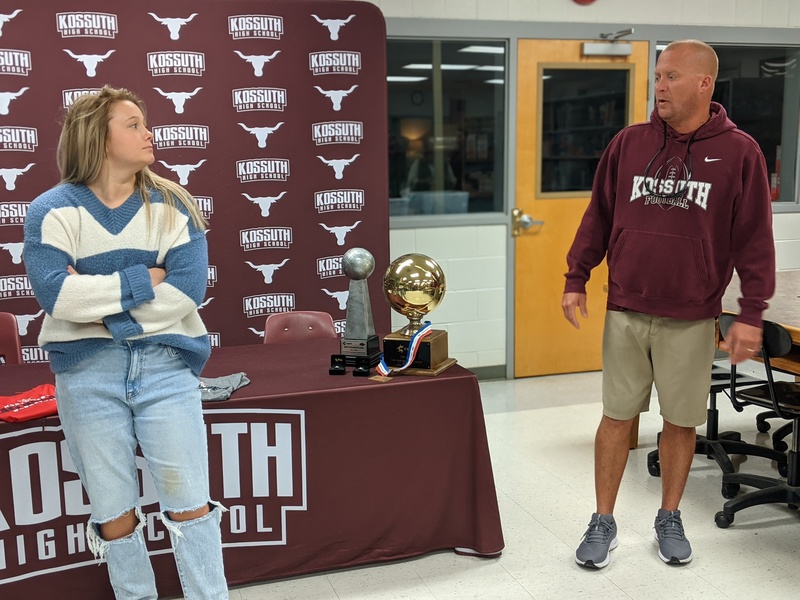 Athletic Director Brian Kelly reflects on the talent of Zoe Essary: "This young lady has excelled at basketball since I've known her. We are so proud of all her accomplishments."
Zoe with Head Basketball Coach Angie Malone, Assistant Coach Marlee Sue Bradley, Athletic Director Brian Kelly, Head Boys Basketball Coach Robert Burdette, Assistant Softball and Volleyball Coach Carleigh Mills, & Principal Brian Johnson.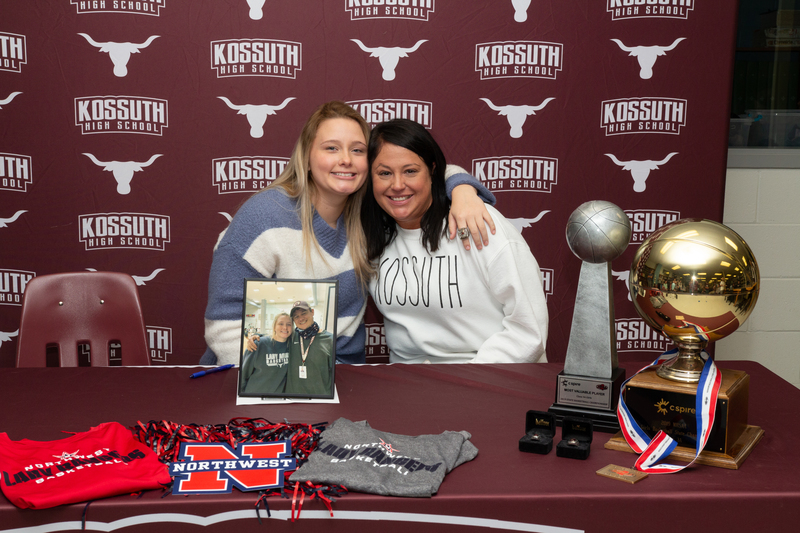 Zoe with Anna Threadgill. Her favorite "mentor" coach was Daniel Threadgill. Zoe expressed, "There will never be another like him." She adores the Threadgills, as we all do, and wanted Coach Threadgill represented on her special day.
Zoe with the KHS Lady Aggie Basketball Team