Due to inclement weather conditions, Alcorn School District will be closed tomorrow, February 1st. All school activities are cancelled.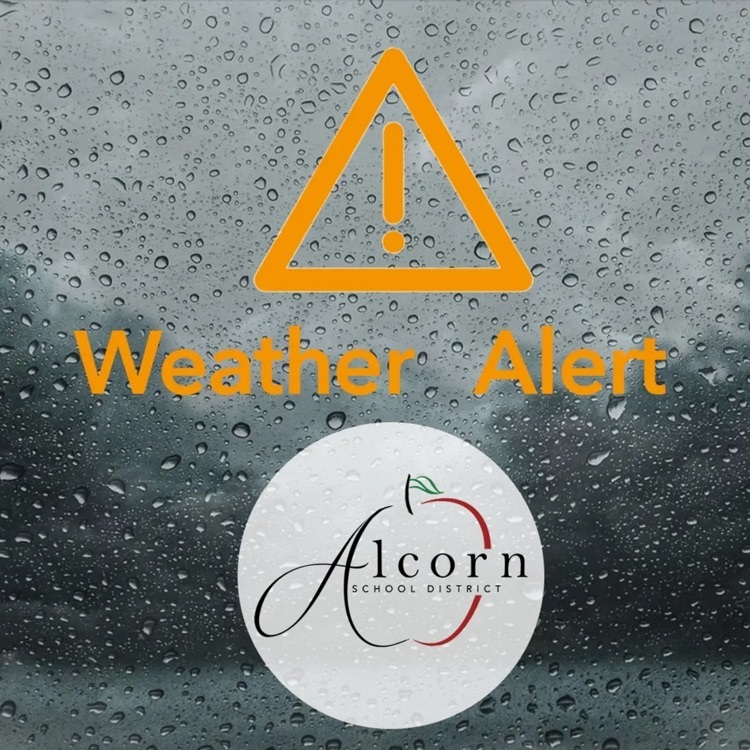 ASD will be on regular schedule 1/31/23. Have a great day, and be safe!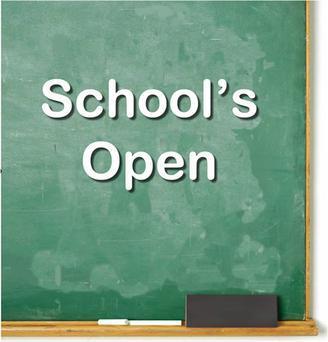 The tornado warning has been lifted. All students are safe, thank you for your patience. The Alcorn School District will continue to monitor weather throughout the day.

Parents under ASD safety policies check outs are strongly discouraged during a Tornado Warning. Once the warning has been lifted check outs will resume.

The Quinn Family and the Alcorn School District wish each of you a very Merry Christmas!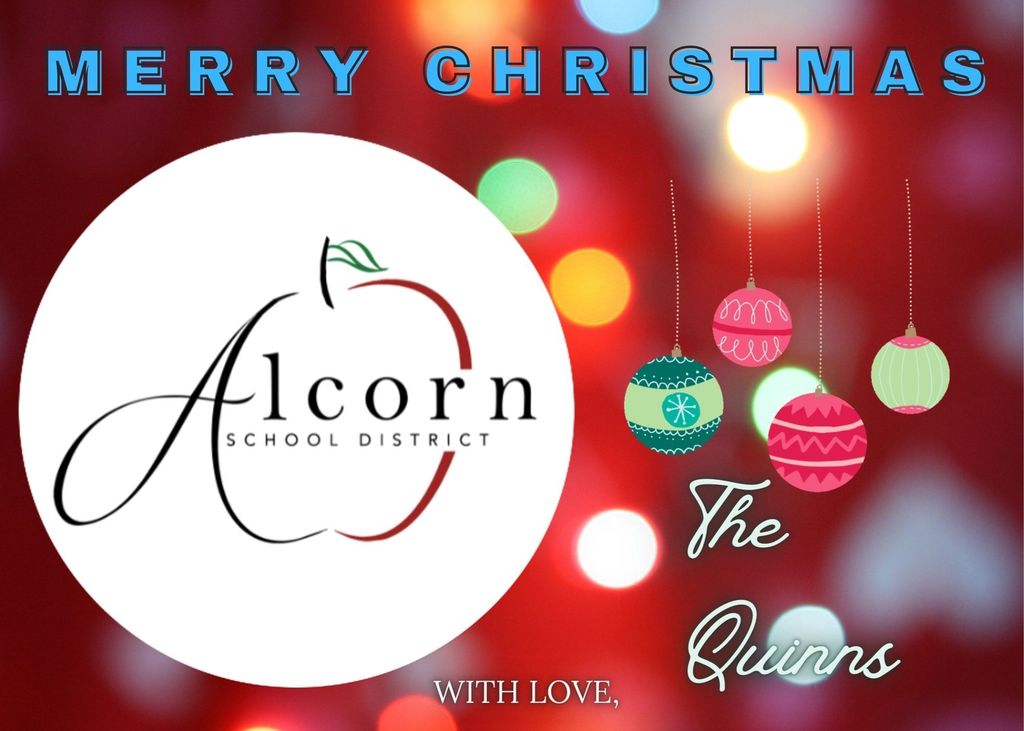 The Alcorn School District is actively monitoring the risk of severe weather for tomorrow 11/29, and will provide updates as they become available. Thank you for your patience. #weareASD

Join us on Monday, November 28th at 6PM!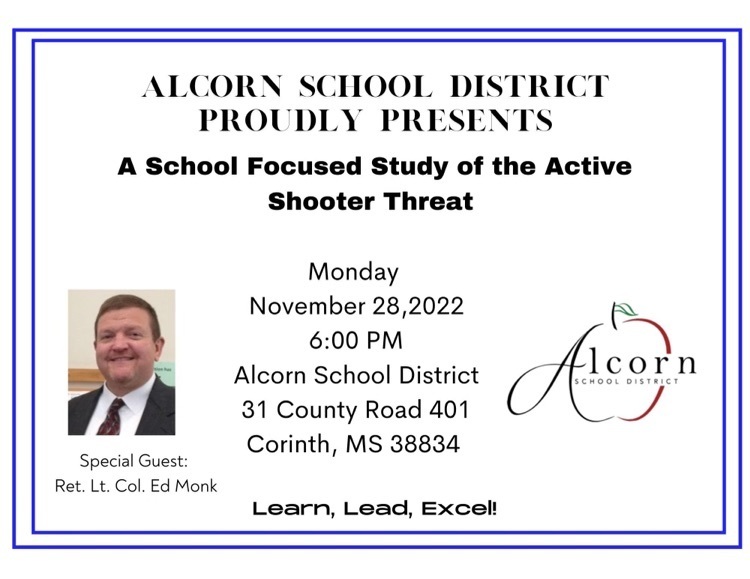 We are always glad to see cross-county collaboration! The ACHS and KHS academic teams travelled together to Oxford to compete in the Ole Miss Brain Brawl. #weareASD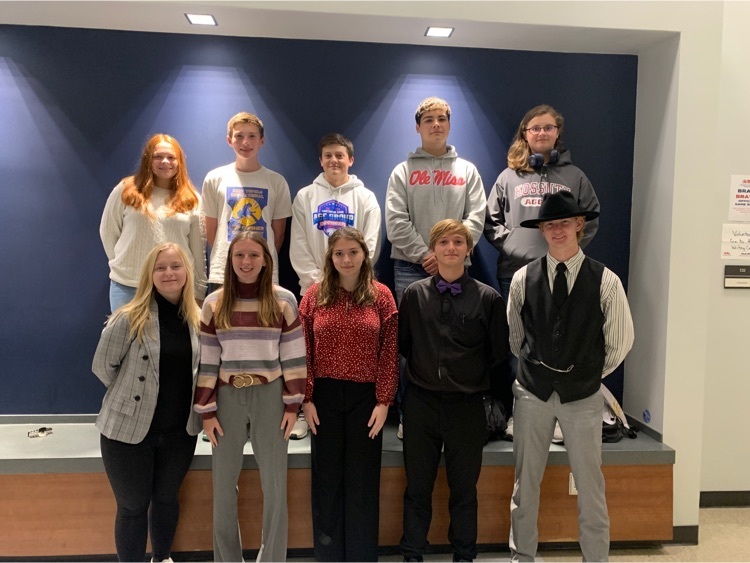 Good afternoon! If you are a parent of a student in Alcorn School District, please go to:
https://bbyt.es/N676C
and complete our Technology & Learning Survey. This data is essential to helping us understand how we can use technology better and advance student success!

We made it! Fall break is here! No school on Friday, October 7th or Monday, October 10th. Rest up and be safe!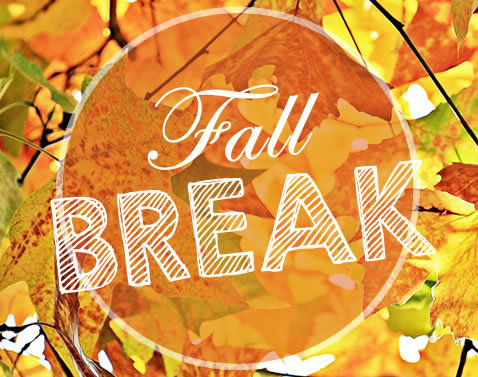 If you are a parent or community member, please take our survey regarding the Proposed 9-2 Modified Calendar. The survey will remain open through Monday, October 3rd. The survey is completely anonymous.
https://www.surveymonkey.com/r/PBSJR7Q

Good afternoon ASD! Teachers and students in the Alcorn School District now have access to 24/7 live tutoring in ALL subject areas with "Paper"! Paper can be accessed through the Clever portal, and you can learn more about this resource at
https://www.alcornschools.org/page/paper

We have created a page on our website for all of the information regarding the proposal of the modified calendar. On the page, you will find a video explaining the details of the calendar and intersession and a place to put your feedback.
https://bit.ly/3BWY2K8


Check out the Video link below to see how the "Alcorn School District Career Tech. Center" is helping shape today's students for tomorrows world. #weareASD
https://youtu.be/XTACSniXFQk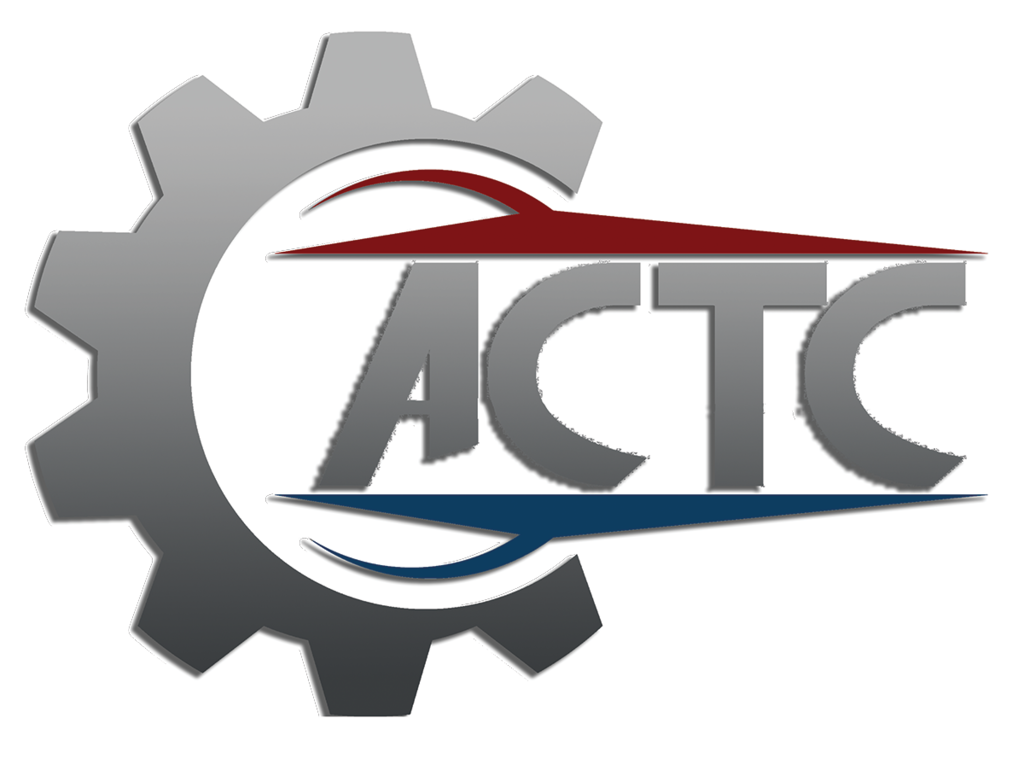 "All Sports Passes" for adults and students are now available. Please contact your High School Office for more information. #weareASD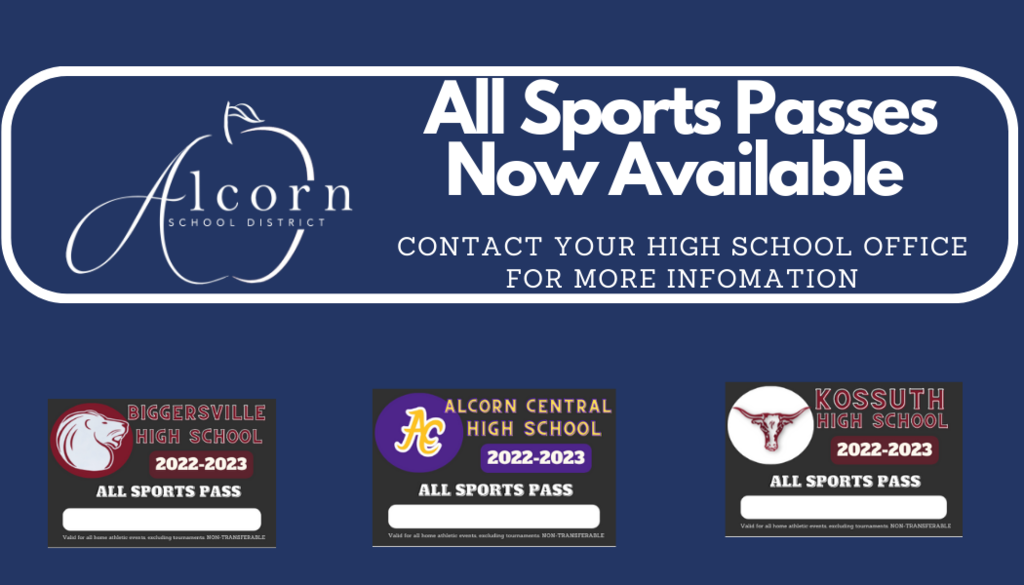 All ASD campuses will be open tomorrow morning from 9am-11am for this years Prayer Walk. Please, take time to visit our campuses and lift them up. "Praying from a distance makes a difference, but laying hands on the doors our staff and students walk through, makes an impact." Thank you!

Happy Independence Day! Enjoy the celebration of freedom and be safe today! The Alcorn School District offices are closed and will reopen on Wednesday.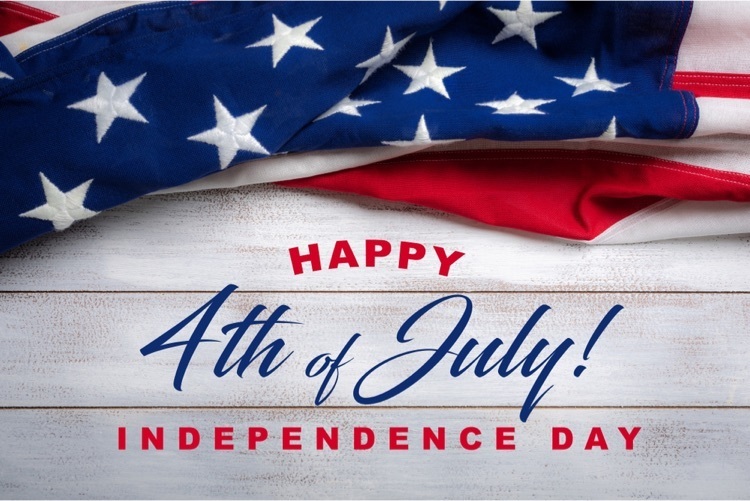 "TO PRACTICE BROTHERHOOD, HONOR AGRICULTURAL OPPORTUNITIES AND RESPONSIBILITIES, AND TO DEVELOP THOSE QUALITIES OF LEADERSHIP WHICH AN FFA MEMBER SHOULD POSSESS!" All four of our Alcorn School District FFA chapters got to experience the 89th MS State FFA Convention this week on the campus of Mississippi State University. The collaboration among Alcorn Central, Kossuth, Alcorn Career & Technology, and Biggersville shows how committed we are to advancing career and technical education and sponsoring our students in agricultural experiences. #AGeducation #FFA #weareASD