We are wishing our Biggersville Lady Lions and Lions as well as our Kossuth Lady Aggies basketball teams the best of luck this week during the semifinals/finals of the MHSAA Basketball Playoffs! #BigHouseBound #RingChasing #Basketball2021

Welcome back! Alcorn School District will conduct a regular schedule on Tuesday, February 23, 2021.

Due to the hazardous traveling conditions on several roads, Alcorn School District will have a virtual learning day tomorrow, February 22nd. Please log into Canvas or Google Classroom for further instruction.

Alcorn School District will have a Snow Day on Friday, February 19th. No virtual learning will be conducted. Thank you for working so hard this week! Enjoy your snow day and stay safe!

Good Afternoon! Alcorn School District will conduct Virtual Learning Days for Wednesday, February 17th and Thursday February 18th. Check Canvas and Google Classroom for instructions. All on-campus activities are cancelled.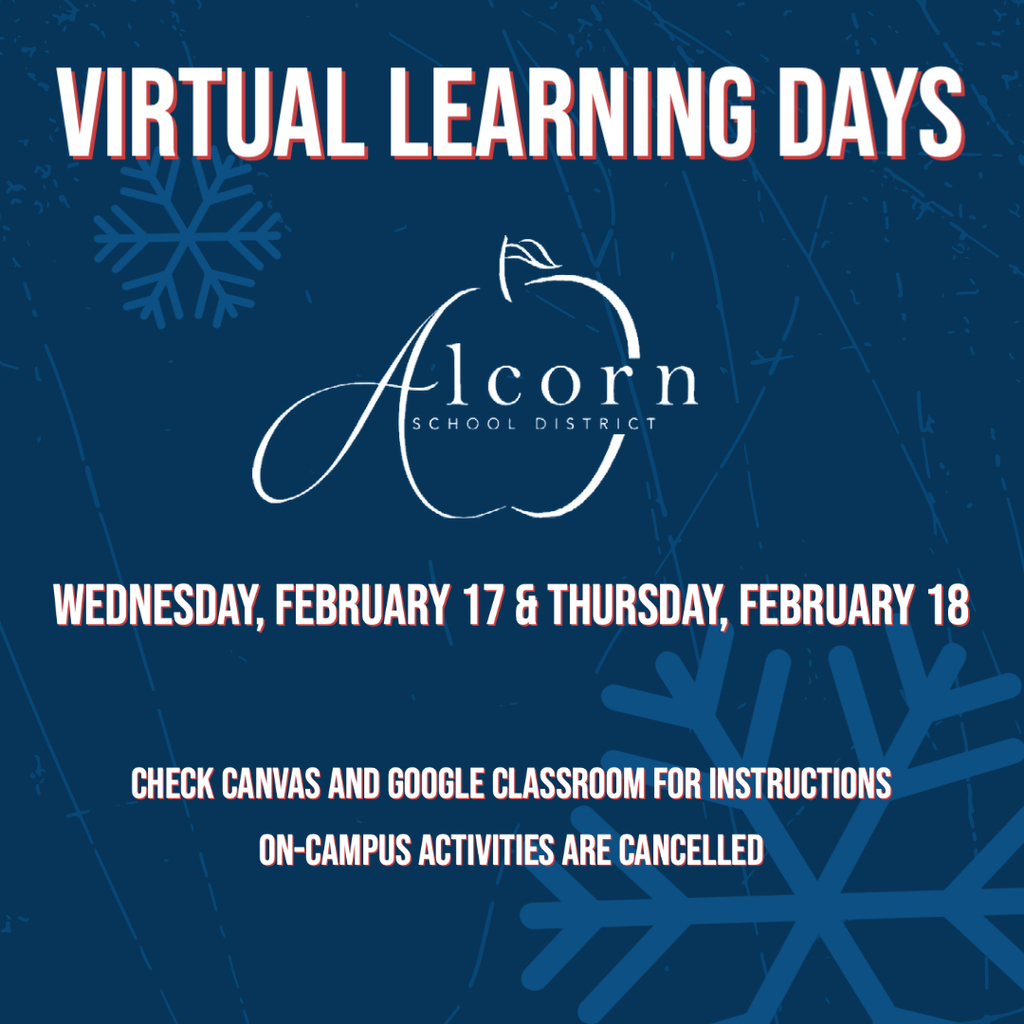 Reminder! All classes will be delivered virtually tomorrow Tuesday, February 16th. Check Canvas or Google Classroom for further instruction from your Teachers.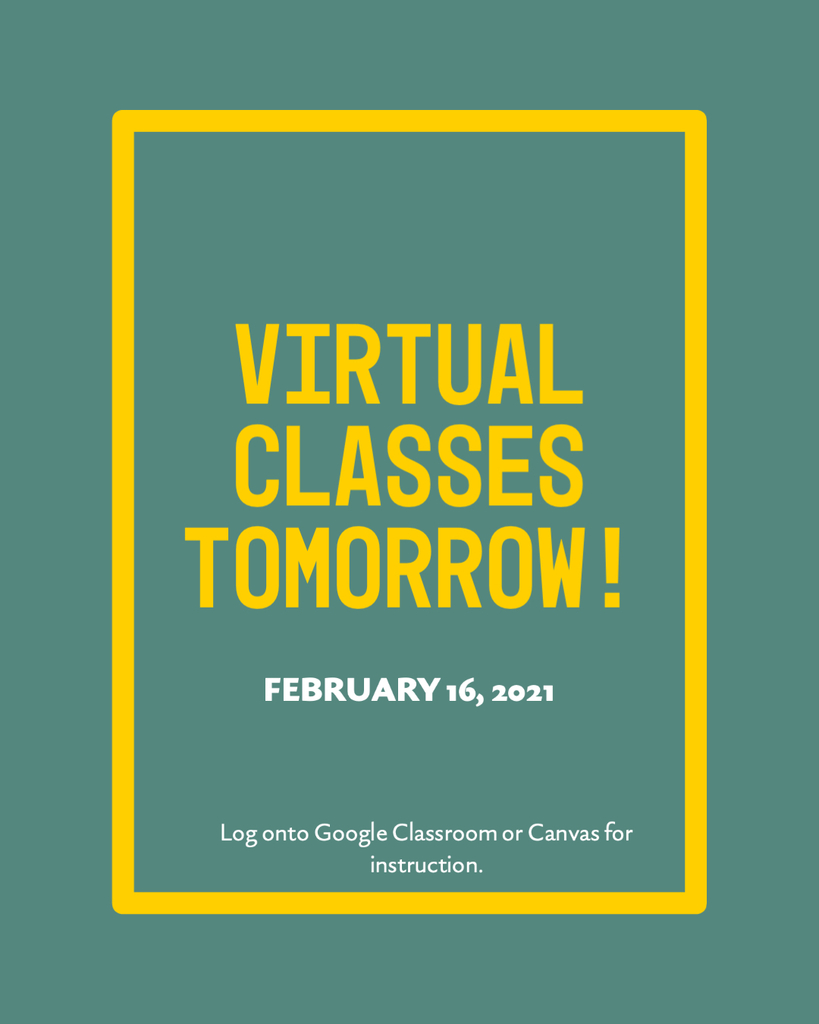 UPDATE FOR WEATHER! Monday: All ASD campuses and offices are closed due to road conditions. Professional development for all ASD staff will be delivered virtually. Agendas and meeting links will be sent to you by your administrators. Tuesday: Power permitting, students will have a virtual learning day. Teachers will be in touch with students on delivering meeting links and assignments. A decision regarding Wednesday's activities will be made as soon as possible. Be safe and weather aware!

Reminder! Students will not attend school on Monday, February 15th. This is a scheduled professional development day for staff. Staff: A decision regarding in-person professional development will be made as soon as possible.

Congratulations to all of our ASD Bowlers today. Kossuth is bringing home the gold as the Girls Class 1 State Champions! Three of our ASD students were added to the All-State Bowling Team. Warner Michael - Alcorn Central Lynlee Woodruff - Kossuth Lauren Trantham - Kossuth Way to represent ASD well. We are all very proud! #LearningToday #LeadingTomorrow Checkout our school Facebook pages for more details and photos!

The Mississippi Department of Education is looking for YOUR input. Please fill out this brief survey about Perceptions of Students' College and Career Readiness. This is open for anyone to fill out. Deadline is January 31. Please follow the link below.
http://bit.ly/surveymde

Alcorn School District will be CLOSED tomorrow in recognition of Dr. Martin Luther King, Jr.. Classes will resume Tuesday, January 19, 2021.

Due to road conditions, Alcorn School District will conduct a 2-hour delayed opening tomorrow, January 12, 2021. Classes will begin at 10AM and dismissal will follow a regular schedule. Faculty will report at 9:20. An additional announcement will be made in the event of a school closure.

Due to road conditions in our area, Alcorn School District is CLOSED today January 11, 2021. Enjoy your day!

School is currently scheduled as normal. ASD will continue to closely monitor weather throughout the night and early morning. Any schedule changes will be communicated as early as possible. Thank you!

We are winding down semester one. Many of our students will be finishing state tests and end of course exams this week. We are wishing everyone the best of luck as we try to wrap up 2020! #LearningToday #LeadingTomorrow

Our Lions played a great game yesterday! ASD wants to thank all the students, staff, and community members who supported these hardworking young men all season. We are proud of the Class 1A State Runner-up Biggersville Lions! Congrats to all coaches and players!

We want to wish our Biggersville Lion Football team the best of luck today as they play Lumberton in the State Championship! You can catch the game on SuperTalk radio 94.3 FM or on the NFHS Network @ 3PM. A link for both have been posted on our district website. Go Lions!

We want to say congratulations to Coach Platt and the BHS Lions for their stellar win at North Half. They will be competing for the state championship this Friday @ 3PM in Jackson, MS. Join us in wishing them the best! Go Lions!

Happy Veteran's Day! We are very grateful for the men and women who have served the United States in the various branches of the Armed Services. Please watch this tribute video to the men and women service members in the Alcorn School District.
https://youtu.be/sj_wqKgf4KU

Alcorn School District is excited to announce that all students will eat breakfast and lunch for free for the remainder of the school year. This is made possible by a grant provided by the USDA. #LearningToday #LeadingTomorrow