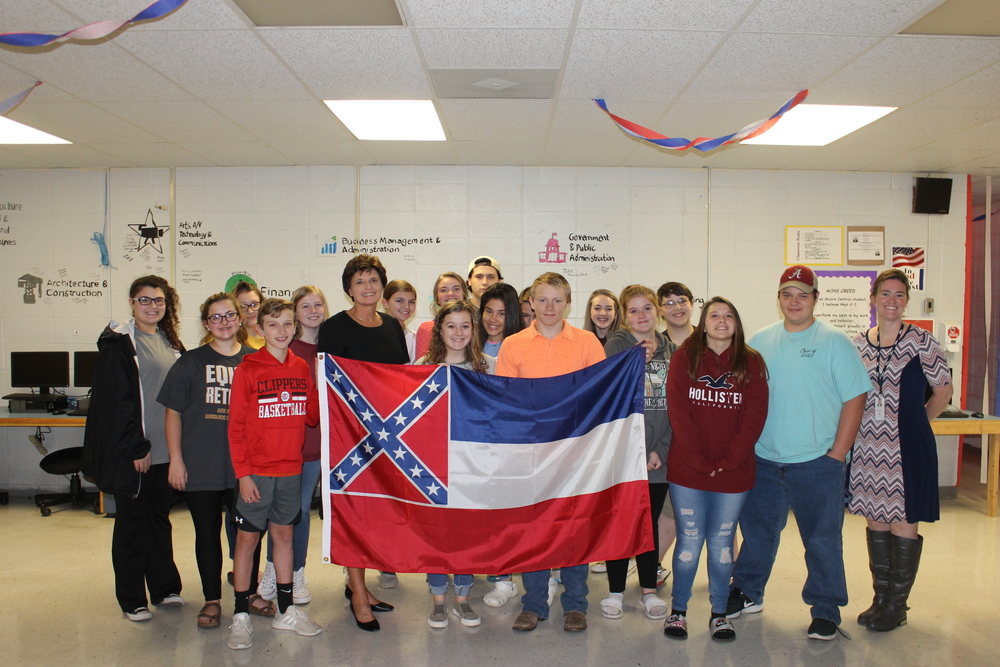 Senator Rita Potts Parks visited ACHS
John Mask
Wednesday, October 09, 2019
District 4 Senator Rita Potts Parks visited Alcorn Central on October 9, 2019 to share with students how the legislative process works.
Senator Parks represents Alcorn and Tippah counties as one of Mississippi's fifty-two state senators. She explained to the students in Mrs. Heather Arnold's Keystone class how bills are drafted and passed. She separated the class into the House of Representatives and the Senate. She also appointed a Governor, Lt. Governor, and Speaker of the House to preside over the respected chambers.
The students were very excited to partake in their simulated version of the legislative process. Each class was able to make certain amendments to the proposed bill and were eventually able to get it passed to the governors desk. After several committee sessions, debates on the chamber floor, and discussions with constituents, both legislative bodies presented a bill that the governor signed into law that prohibits the use of a cell phone while driving with minor provisions.
Tomorrow, Mrs. Arnold's Keystone classes will be conducting an election for the student body to decide who our next Governor will be for the great Magnolia State.