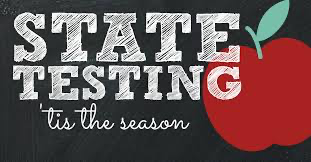 Be Prepared for State Tests
John Mask
Monday, December 02, 2019
Testing Time is upon us!

Students at Alcorn Central High School will be taking state tests during this week and next.

Assistant Principal and Testing Coordinator Nellie Massengill wants to ensure everything goes smoothly for the test takers and proctors.

Students: Please arrive at school on time, get plenty of rest, and have a bite for breakfast.
Parents: Please be aware that some student schedules will be slightly altered to accommodate for certain testers.
12/3 & 12/4 - English 2
12/5 - U.S. History
12/10 - Biology
12/11 - Algebra I
**State Test are administered during both Fall and Spring semesters. Not all students will be testing.**