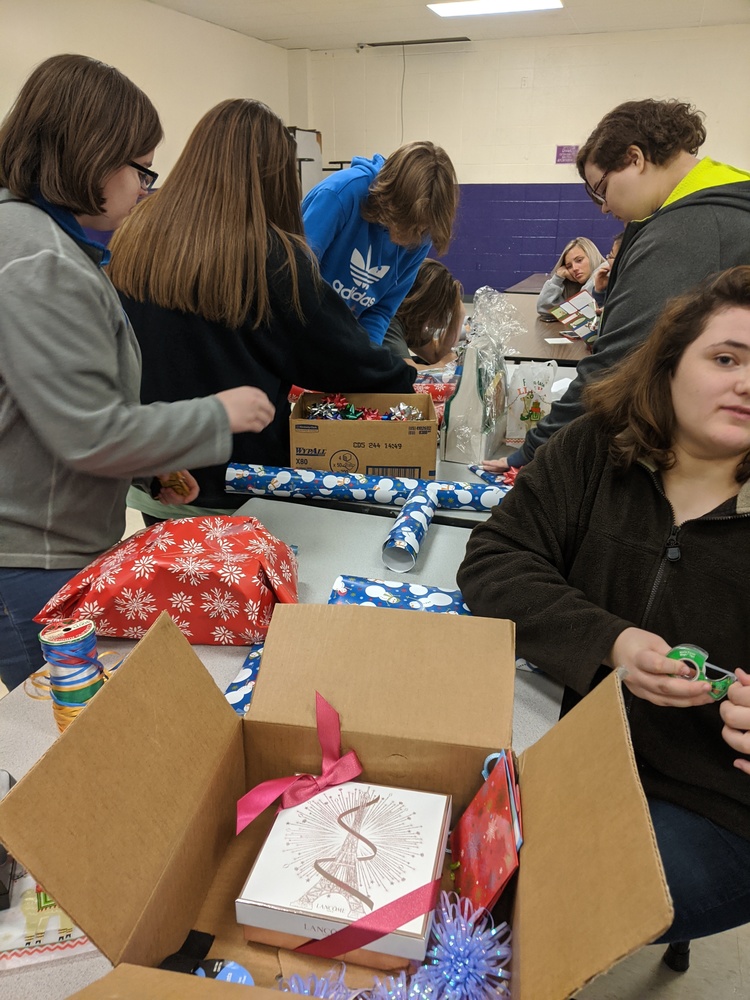 PBIS Christmas Shop
John Mask
Saturday, December 21, 2019
Christmas is the season of giving. Some students will be able to give back to their family and loved ones because of the kindness of our faculty and staff.
Teachers, administrators, and office staff members all gathered together to make and bring Christmas items for students to purchase with their school Bear Bucks. This idea was generated by FBLA Sponsor Twila Bridges. It was quickly picked up by the PBIS team and brought to fruition.
PBIS stands for Positive Behavioral Interventions and Support. This group of teachers set up a Christmas store and wrapping station for students to buy gifts to give to those who they love.
PBIS Team Member Leanne Williams said, "I became so overwhelmed that instead of me wrapping the gifts, I set up a wrapping station and let the students all help each other."
Members of the office staff said they had students coming in and out of the office bragging about all the great gifts that they had gotten at the Christmas Shop.