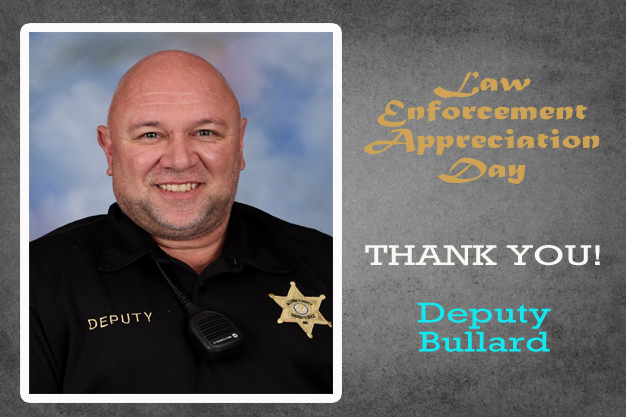 THANK YOU! Deputy Bullard
John Mask
Thursday, January 09, 2020
In the spring of 2019, the Alcorn School District and Alcorn County Sheriff's Department joined forces in an effort to better protect the students of the district. Alcorn Central was lucky enough to receive Deputy Darrell Bullard as its very first School Resource Officer.
Deputy Bullard can be the highlight of most anyone's day. He always has a smile on his face, and his passion for public service is admirable. Mr. Bullard greets students as they arrive for school each morning with high fives, hand shakes, and hellos. He has gotten very involved in extra curricular activities on campus as well.
He has been seen helping people with car trouble in the parking lot, talking about football and basketball games, and was even seen in Santa suit this past December as he posed as the man in red for a production being put on by the theatre department.
Deputy Bullard is a great addition to the Golden Bear Family!
Alcorn Central is lucky to have such a great guy! If you see Deputy Bullard today or at any part of the week, let him know how appreciative we are to have him.