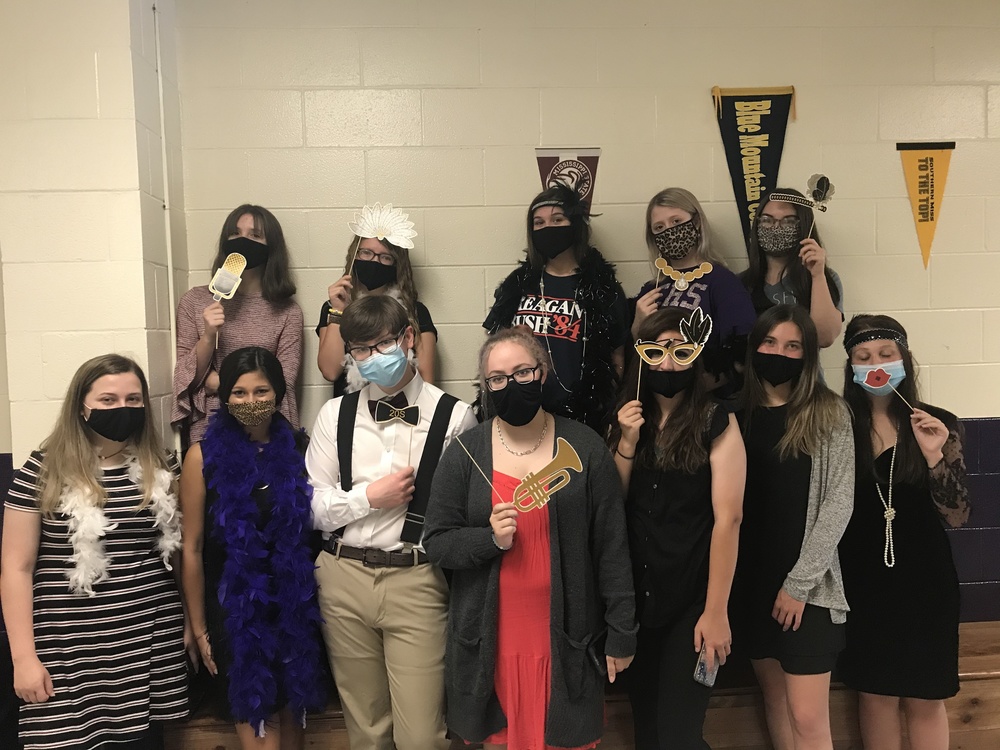 Junior English Enjoys a "Night" on the Town
Alcorn Central High School
Monday, September 14, 2020
The juniors at Alcorn Central High School this semester got a taste of what Jay Gatsby and his friends felt like during the heat of the Roaring 20's.
Junior English teacher Susan Holt assembled an event that students hopefully won't forget. She asked them to dress their best and be prepared for an elegant event or "night on the town." This whole event was planned after the class finished reading the literary classic The Great Gatsby written by the iconic F. Scott Fitzgerald.
Enjoy some more photos below!