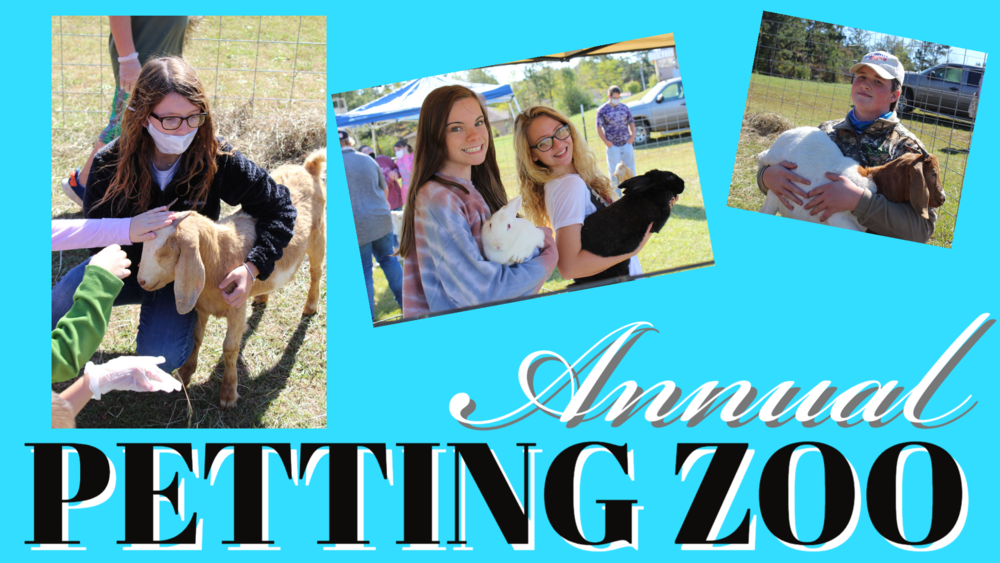 ACHS Annual Petting Zoo - Fundraiser & Event
Alcorn Central High School
Wednesday, October 21, 2020
The ACHS Petting Zoo was successful yet again this year!
Math Club sponsor Amanda Davis and FFA Advisor Brandon Derrick planned yet another fun and memorable event this year. This marks the fourth year that the two clubs have teamed up with one another to put on such an event.
Each year, the clubs host students from Alcorn Central Elementary to come play games, take pictures, and play with the animals. Animal selections differ year to year, but it is almost always expected to find a few friendly goats, fluffy bunnies, and a cute puppy or two. This year, the petting zoo involved a few chickens - one of which had to be chased down by Coach Harrison after it snuck out of the enclosure. Not only can he catch a ball, he can also catch a chicken!
Mrs. Davis, Mr. Derrick, and both club memberships would like to say a very special thank you to all those who helped with this event. Both clubs were able to raise quite a bit of MOO-lah for their upcoming activities! #weareAC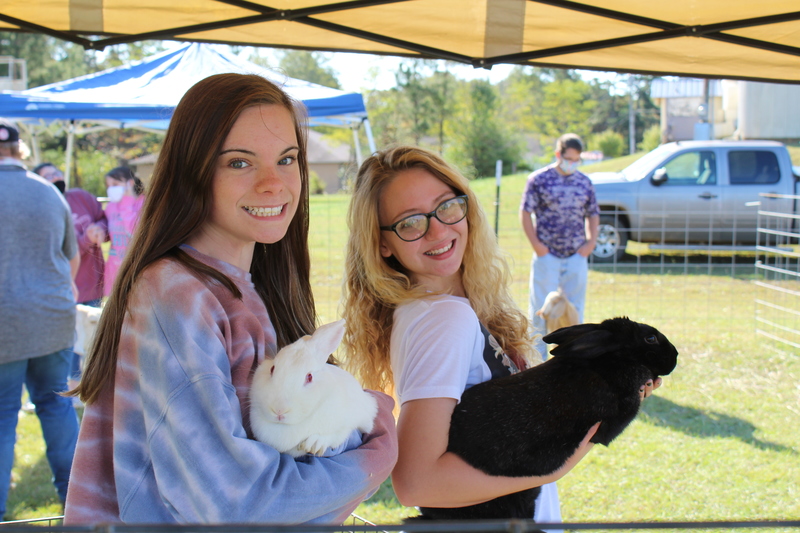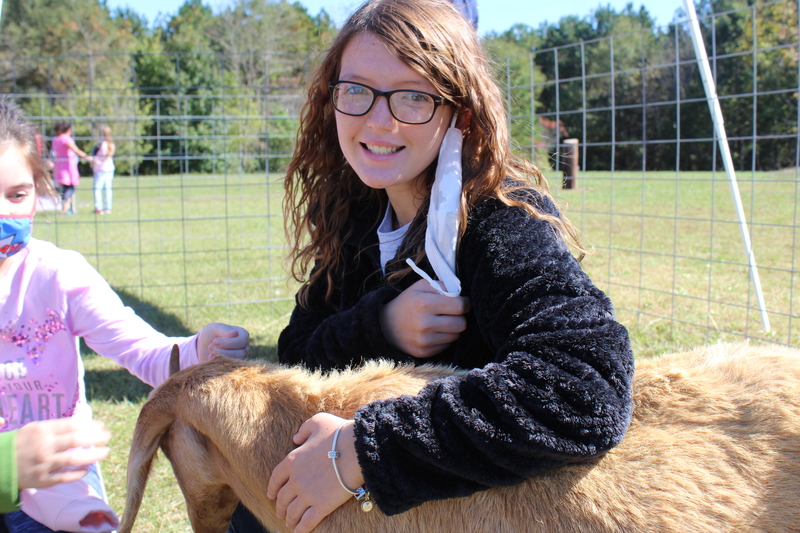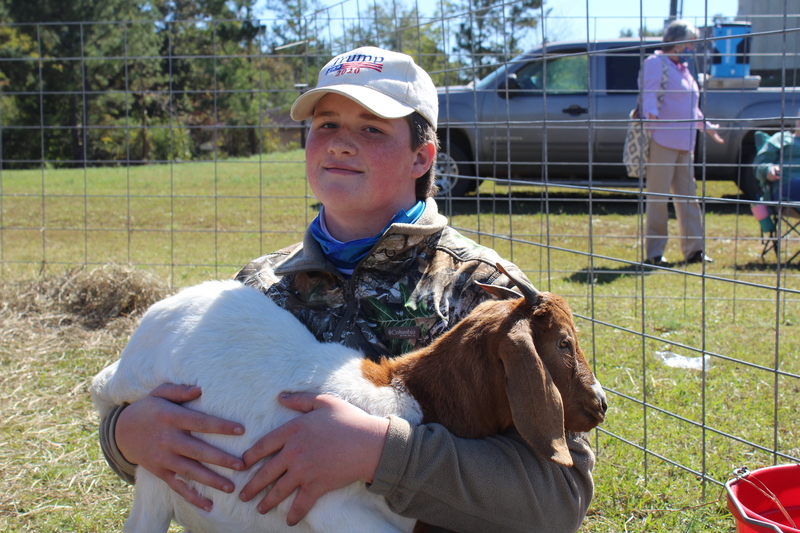 Photo 1 (L to R): Samantha Downs and Hannah Willis
Photo 2: Chelsey Felks
Photo 3: Nathan Meade