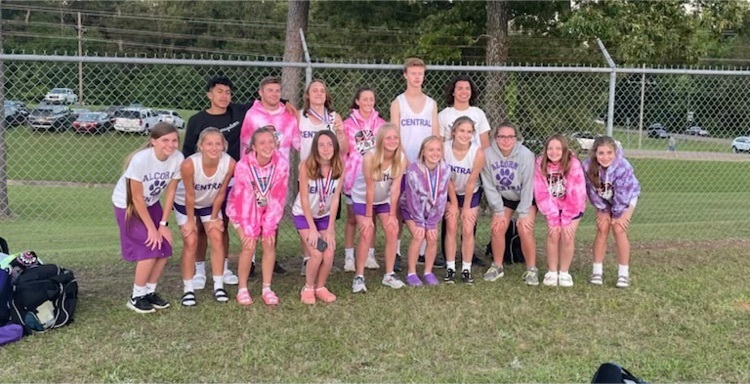 ACHS Track Competes Well @ State Championships
Alcorn Central High School
Friday, May 07, 2021
The Alcorn Central Track & Field team travelled to Pearl, Mississippi May 5th & 6th to compete in the MHSAA 3A State Championship Track Meet. A total of 13 athletes competed in various races and a total of five athletes were able to secure six medals. These consisted of one gold, four silver, and a bronze.
All ACHS athletes competed to the best of their ability among the best competition the state had to offer. Coach Holley and Coach Mask were very excited for the accomplishments of each student athlete and hope this speaks to the level of competitiveness and determination that our athletes possess. Below are the placement results of each event in which Alcorn Central competed.
ACHS Girls Track team received a 6th place overall finish in the State Meet among 29 total students with only 8 athletes competing.
ACHS Boys Track team received an 8th place overall finish in the State Meet among 27 total schools in competition with only five boys competing.
- John Ross
• 1 Mile Run - *STATE CHAMPION*
- Girls 2 Mile Relay - STATE RUNNER UP
• Noel Selph • Ella Mask
• Taylor Dunn • Aubree Justice
*NEW SCHOOL RECORD*
- Aubree Justice
• 1 Mile Run - Bronze Medal
*NEW SCHOOL RECORD*
• 800 Meter Dash - Placed 4th Overall
- Boys 2 Mile Relay - Placed 4th Overall
• Blake Doran • John Ross
• Justin Hernandez • Ben Williams
- Mikaela Ivy - 2 Mile Run
• Placed Top 7
- Girls Mile Relay - Placed 4th Overall
• Ella Mask • Ellie Pellizzer
• Neely Rorie • Maura Rorie
- Scott Harville - 2 Mile Run
• Placed 4th Overall
- Noel Selph - 1 Mile Run
• Placed Top 8
- Ellie Pellizzer - 400 Meter Dash
• Placed Top 6
- Maura Rorie
• High Hurdles - Placed Top 5
• Intermediate Hurdles - Placed Top 6
- Blake Doran - 100 Meter Dash
• Placed Top 7