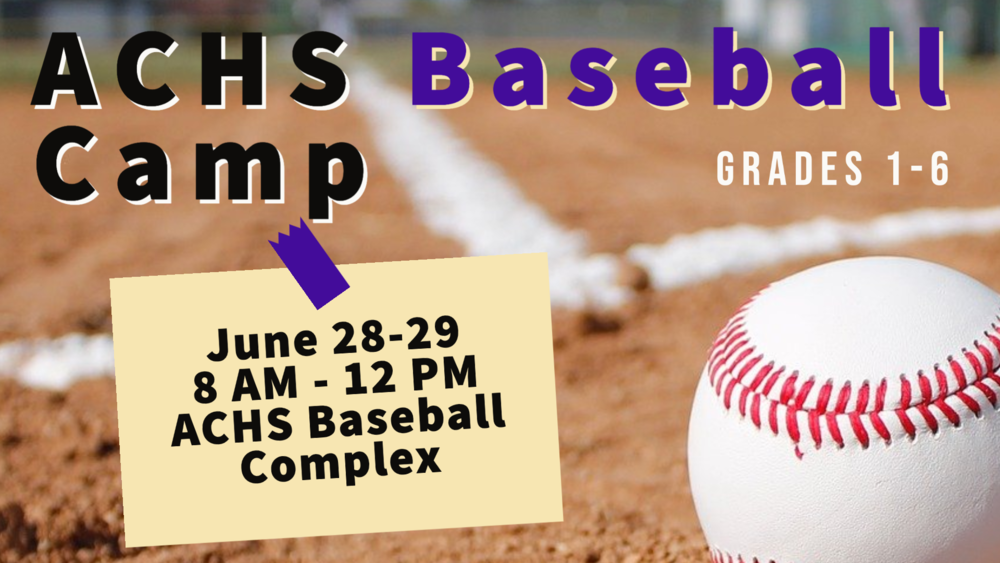 ACHS Baseball Training Camp for Young Players - See article for details and registration information
Alcorn Central Baseball
Friday, June 11, 2021
The Alcorn Central Baseball Team is preparing to host a training camp for the next generation of baseball athletes! This camp is meant to support the skills and techniques that contribute to success on the field. This camp is available to upcoming 1st graders - upcoming 6th graders. Registration for this Camp is $50 and will include camp t-shirt and drinks for each day.
Head Coach Trae Bain had this to say about this year's camp, "This two-day camp will focus on the the development of each player's fundamentals, along with their specific defensive, hitting, pitching, and base running skills. Players will be individually coached through various drill work and activities to help them gain an understanding of proper techniques. This camp will also feature developing a foundation of basic baseball knowledge. "
You can sign up by filling out this registration form online. Money will be due on the first day of camp. ALL Checks must be made out ACHS Baseball Boosters.
If you have any questions about camp, you may contact Coach Bain at tbain@alcornschools.org.
Now, let's play ball! #weareAC