It will be much of the same this year for Living Free Ministries' annual Crossroads Christmas.
The event will once again play it safe by offering a drive-through-only option where community members can pull curbside at Alcorn Central High School on Christmas Day to receive a free holiday meal.
Living Free Ministries founder Tommy Wilson said the move will allow the event to operate smoother while also cutting down on interaction which is important in the fight against the coronavirus and its variants.
"The safety of everyone involved is crucial," he told the Daily Corinthian.
Tommy and Marea Wilson met with meal organizers Sheriff Ben Caldwell, school Superintendent Brandon Quinn and ACHS Principal Jeremy Reece earlier this week to begin planning the event where volunteers prepare, hand out and deliver about 1,000 free meals on Dec. 25. Chef Larry Betts also plays a large role during the event.
The free meal consists of traditional holiday fixings including turkey and ham along with dressing, green beans, slaw, corn, roll, and dessert.
Keith "Dude" Conaway and Bethlehem Baptist Church purchase, cook and donate 25 turkeys to the event, while the dressing, ham and sides are prepared by Betts.
The public can pick up meals on Christmas Day from 11 a.m. to 1 p.m. by way of a drive-through service in the high school gym parking lot.
To-go plates will be made for all 400 or so prisoners housed in both the local and regional jails. A "Merry Christmas from Living Free Ministries" sticker will be placed across the top of the styrofoam carton. Jail staff will also receive a free meal from Living Free said Caldwell.
Quinn said the Alcorn School District would again donate the use of the Alcorn Central school and equipment, as well as all plastic ware and to-go containers.
Reece is asking ACHS staff to donate desserts, and Tommy said that's needed from the community as well.
"We are asking anyone who can to please donate desserts," he said. "We can also use monetary donations to help pay for the event."
It costs about $5,000 to put on Crossroads Christmas which started nine years ago as a dream of Marea Wilson's to feed the community on Christmas Day.
"It's never been about just feeding the needy," said Marea. "Crossroads Christmas is here for everyone no matter who they are or where they come from."
The event has also acted as a way for people to give back.
"In the past, we have had guys who have just got out of prison that have delivered food and done other things to help. That's one of the great things that we have seen over the years is when folks who have been in trouble at some point be able to come out and be a part of Christmas Day," said Tommy.
Another example of the importance of the meal often comes after the big day.
"There's no telling how many calls and visits we get from parents and grandparents who tell us thank you for taking care of their kids who might be in jail," said Marea. "It's really special for them to know someone cares about their babies on Christmas."
Desserts can be dropped off before Christmas Day at Corinth Furniture Outlet at 1209 U.S. 72. Monetary donations can be dropped off there as well or mailed to PO Box 224, Corinth, MS 38835. An online donation option is available at livingfreecorinth.com. For more information, contact Tommy Wilson at 662-603-9829.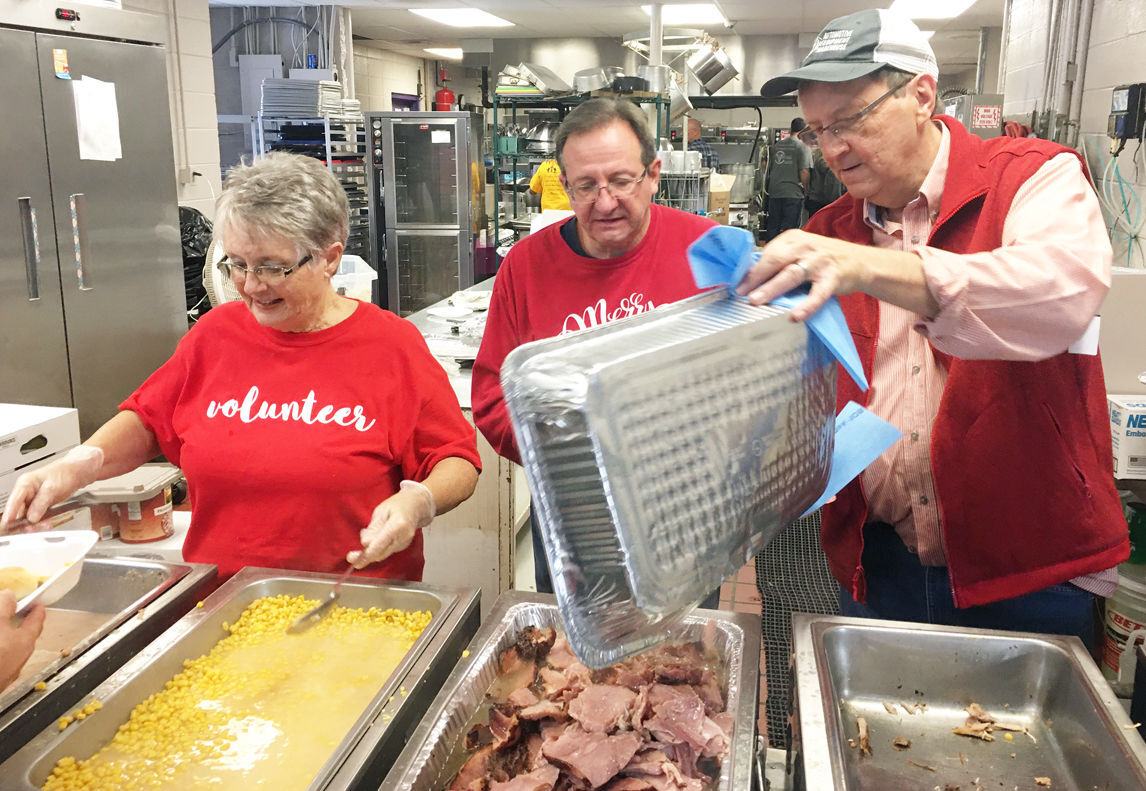 Staff photo by Mark Boehler
Article Printed in December 2, 2021 Edition of the Daily Corinthian Newspaper. Article written by Zack Steen.