Our seniors enjoyed a busy day at Northeast Mississippi Community College last Friday. They took part in class tours, a pep rally, a concert by Campus Country, and was served a delicious lunch. Thank you Northeast for allowing us to be part of Northeast Now 2022!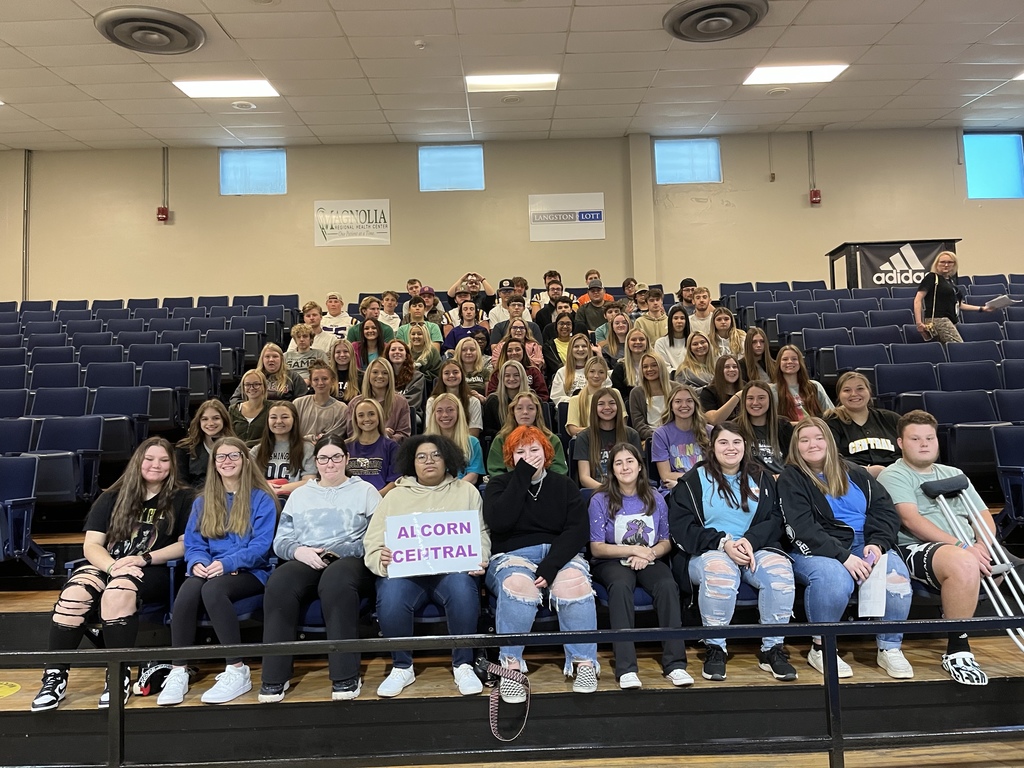 Join FCA tomorrow for See You At The Pole at 7:30 around the flagpole in front of the Bear. A moment of prayer and a quick word will be a great way to start your day! #SYATP #pray #weareAC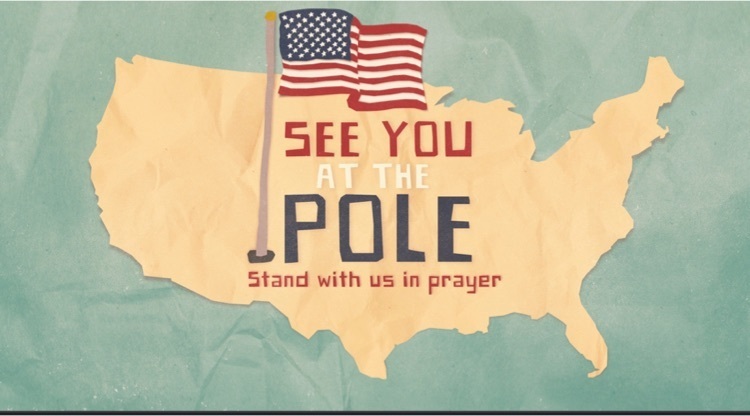 ACHS Cheerleaders will be selling Homecoming Spirit Ribbons once again! They are $2 a piece and are sold first come, first serve. Also, mini cheer camp forms are due on Friday, September 30.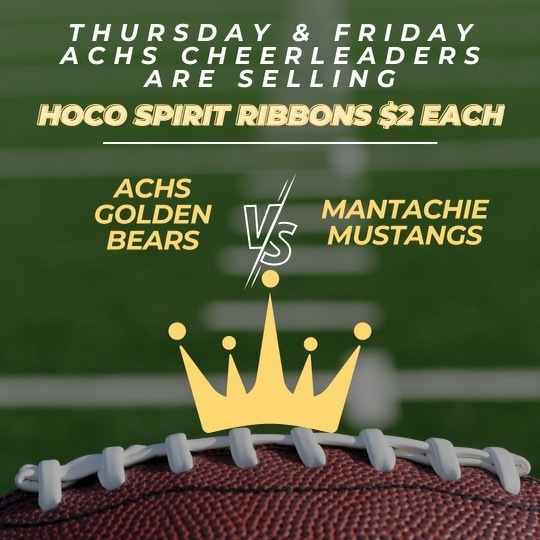 Week at a Glance: AC Activities & Athletics - 9/26-10/1 Mon 9-26: LL BBall (5:00) - Both Gyms, JH FB @ Kossuth (5:30) Tues 9-27: VB @ Tupelo (Jv @ 5:30, Varsity after) Wed 9-28: LL BBall (5:00) - Both Gyms Thurs 9-29: Color Wars (School Day), Homecoming Parade (6:30) Fri 9-30: Homecoming Pep Rally (9:20 AM), Homecoming Festivities (6:45), FB v. Mantachie (7:30) Sat 10-1: XC @ South Pontotoc, Band Competition @ NEMCC (10:15)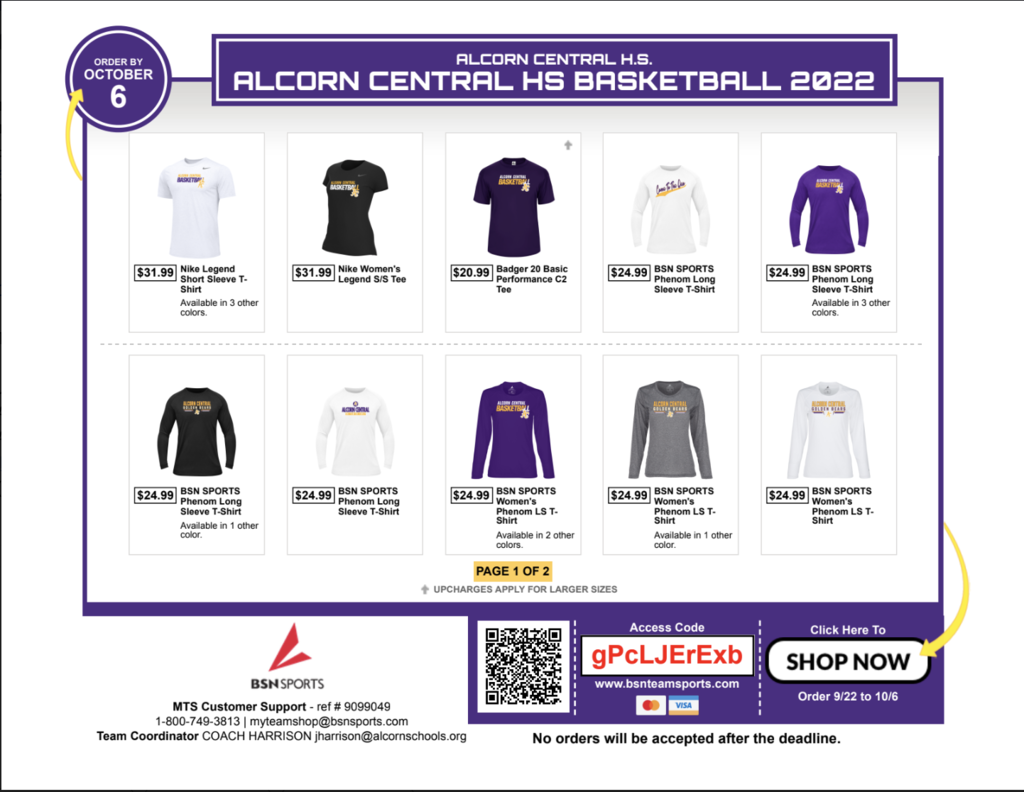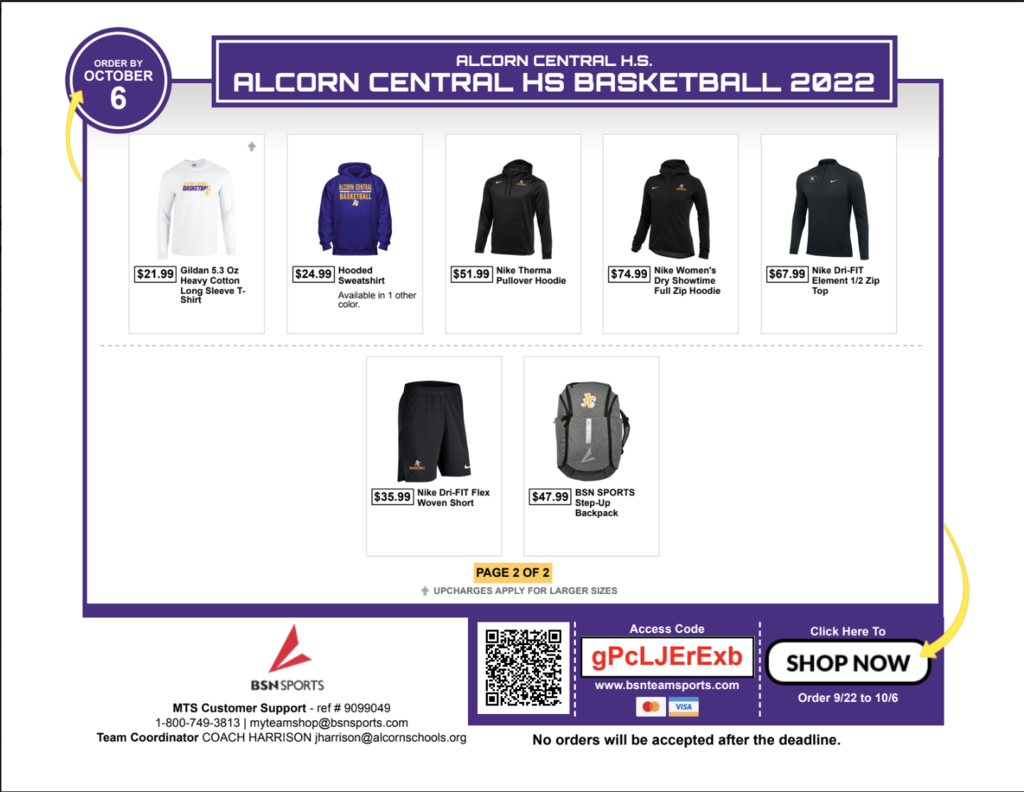 Just a reminder that Homecoming Week begins on Monday. No changes have been made to the dress up schedule, so we hope you have been planning your outfits!

Any student that is interested in attending the trip to Washington DC and New York city in June of 2023 needs to pay close attention to this information attached. The deadline to signup is September 30. See Coach Stewart for more details.

AC This Week at a Glance - Activities & Athletics 9/19-9/23 Mon 9-19: Little League BBall (5:00) - Both Gyms Tues 9-20: JH VB v. Kossuth (4:30), VB v. Kossuth (Jv @ 5:30, Varsity after) Thurs 9-22: JH VB @ Ripley (4:30), VB @ Ripley (Jv @ 5:30, Varsity after), JH FB v. Burnsville (5:30), Chorus - Auditorium (7:30) Fri 9-23: FB @ Baldwyn (7:30) Sat 9-24: VB @ Crockett Co. Tournament (TBA) Support our bears!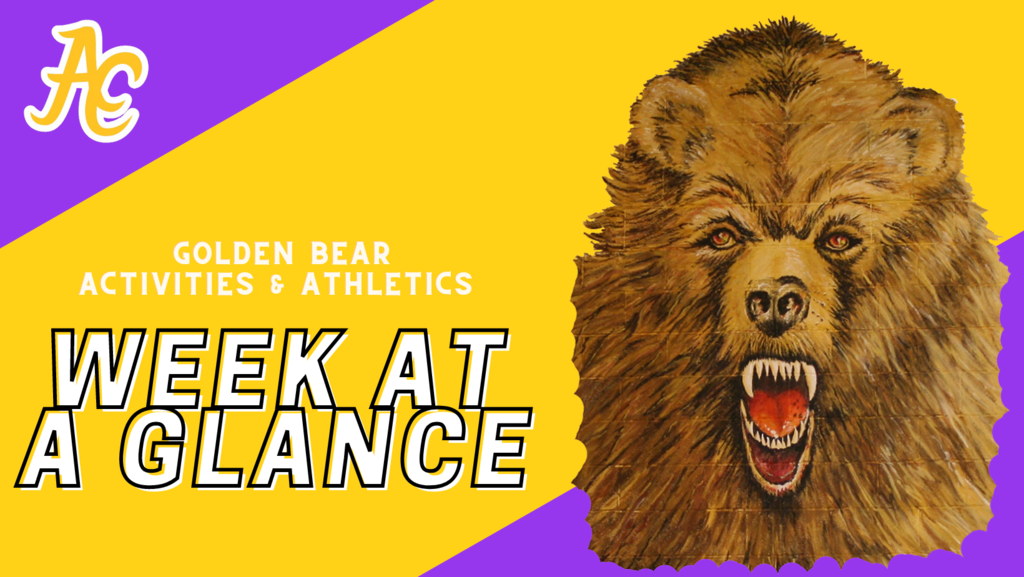 ACHS Picture Day for grades 9-11 will be tomorrow, September 16, 2022. Forms were sent home Monday with students. Come to school ready to show off your smile in front of the camera! #weareAC

Congratulations to our finalized 2022 ACHS Homecoming Court! Freshman Maid - Maddie Marlar and Escort Peyton Winters Sophomore Maid -Anslee Kemp and Escort Jon Thomas Potts Junior Maid - Mattie Mynatt and Escort Carter Harris Senior Maid - MaryAnn Hammock and Escort Peyton Murphy Football Sweetheart - Anna Beth Parrish and Escort Bradley McCalister Homecoming Princess - McCarley Burcham and Escort Brandon Sartain Homecoming Queen - Haley Russell and Escort Reed Roberson Homecoming festivities will be held September 30. Presentation of the court will occur prior to the game. Please stay tuned for the timing of these events. #weareAC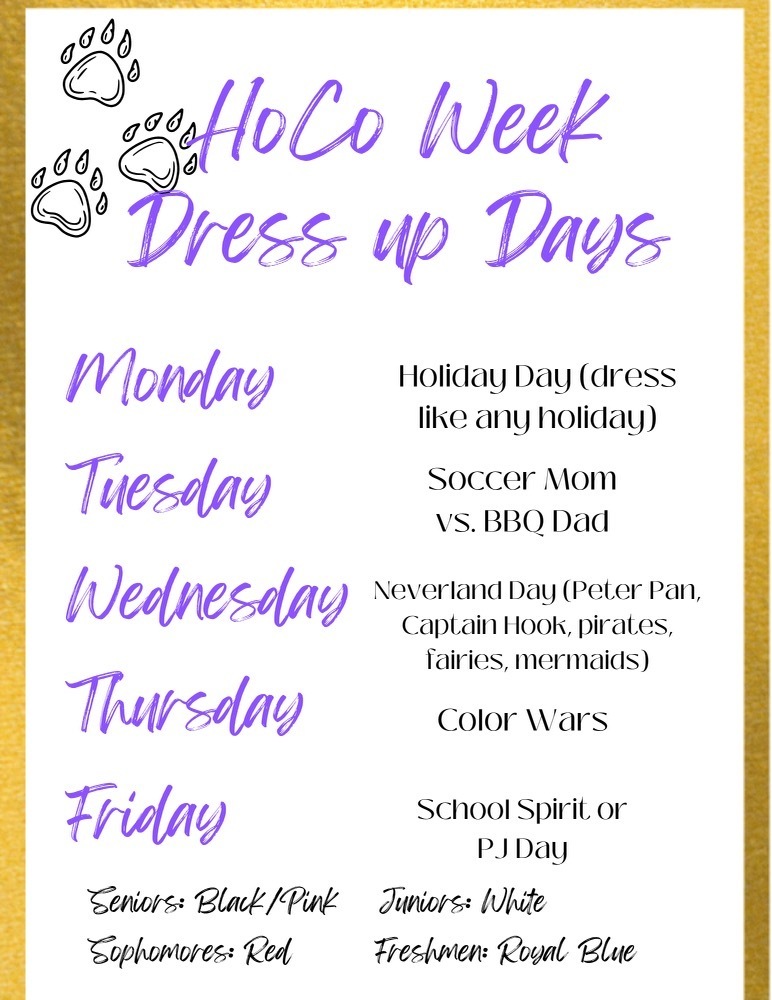 ACHS Yearbooks are still on sale until Christmas break! You can place a minimum of $10 cash/check deposit with Coach Mask and pay the rest in installments, pay to him in full with cash/check, or go online with debit/credit and pay in full. Use the link pasted below to access the online sales site. Grades 9-11 - Full Price $65 Seniors - $70 (includes name stamp)
https://www.balfour.com/student-info?smi=39867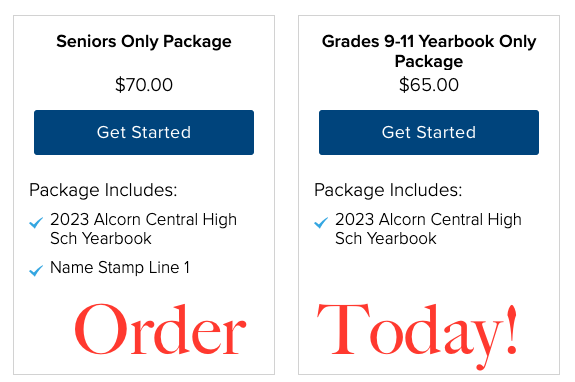 ACHS Activities & Athletics THIS WEEK 9/12-9/16: Mon 9-12: VB v. Hardin Co. (Postponed) Tues 9-13: JH VB v. Booneville (5:00), VB v. Booneville (Jv @ 6:00, Varsity after), JH FB @ Middleton (5:30) Wed 9-14: Central Stage Dress Rehearsal - Auditorium (3:30) Thurs 9-15: Central Stage Opening Performance - Auditorium (10:00 AM, 7:30 PM), VB @ Mantachie (Jv @ 5:30, Varsity after) Fri 9-16: Central Stage School Performance - Auditorium (10:25 AM), FB @ Smithville (7:30) Sat 9-17: XC @ Saltillo (TBA)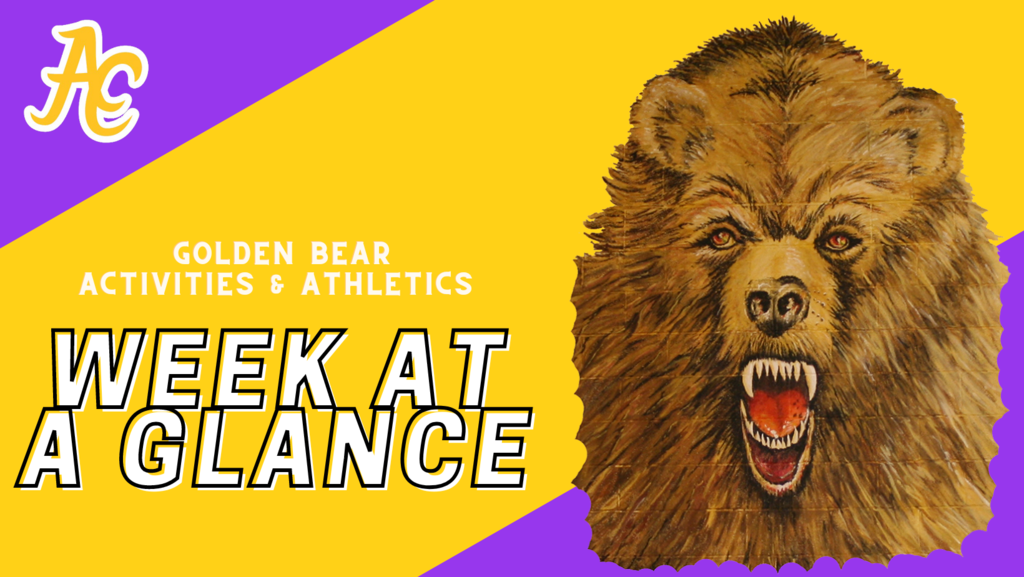 Don't forget that the LAST day to order your Homecoming or Pink Out T-shirt is FRIDAY!!! T-shirts are $20. Order forms are available in the high school office and/or have been sent home with students. #weareAC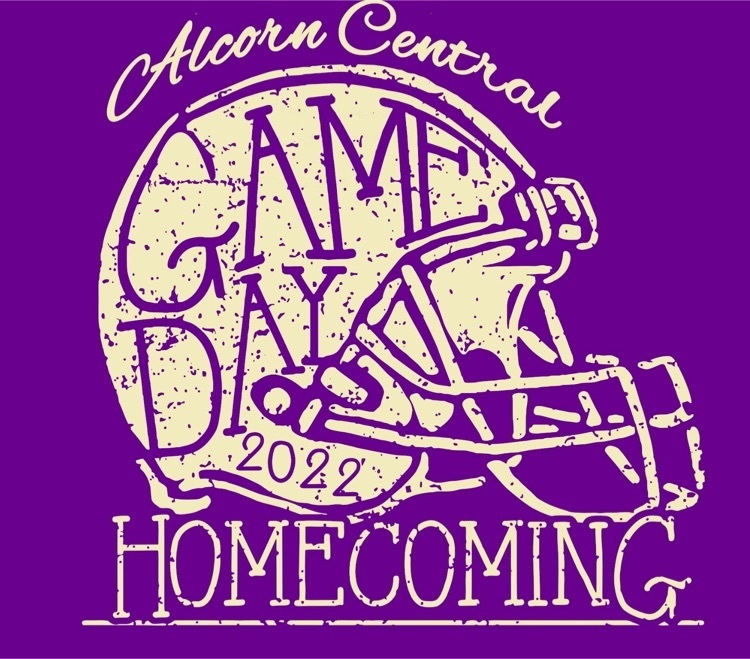 AC Athletics/Activities - September 5 - September 10 Mon 9-5: NO SCHOOL - LABOR DAY Tues 9-6: VB @ McNairy (Jv @ 5:00, Varsity after), JH FB v. Iuka (5:30) Thurs 9-8: JH VB v. Corinth (4:00, 4:30), VB v. Corinth (Jv @ 5:30, Varsity after) Fri 9-9: FB v. Falkner (7:30) Sat 9-10: VB @ Belmont Tournament (TBA), XC @ Blue Mountain (TBA) Go out and support your Bears!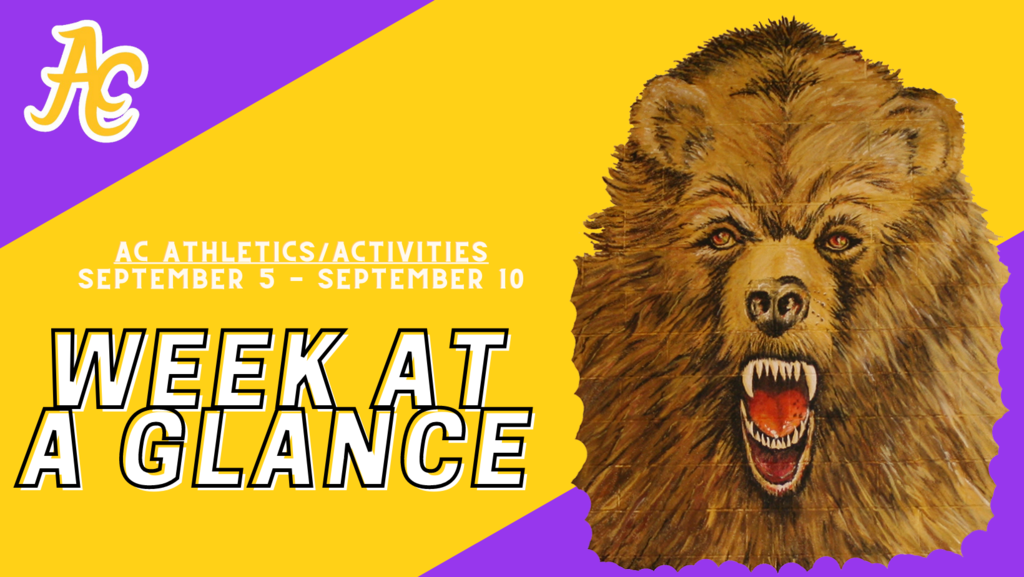 Congratulations to Coach Warren and the football team on their 26-6 win tonight against Thrasher. #weareAC

Join us for some Golden Bear Football action this evening in the Bears Den! Kickoff is at 7:30 pm. Remember that admission is $7. Let's Nail Down the Rebels! You can also catch the game on ACHS Media YouTube and ACHS Pawtalk Radio on Mixlr. #weareAC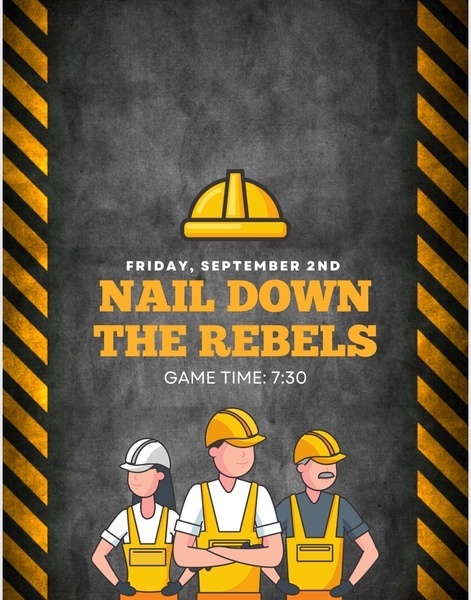 Congratulations to Coach Lancaster and the Volleyball team on their big division win tonight at Kossuth. It went to a thrilling fifth set. #weareAC

Congratulations to AC Cross Country today for a great first meet! Several runners ran their first XC race today and did so well. AC XC senior Noel Selph finished first overall in varsity girls. Way to go runners! #weareAC

Big Day of Volleyball at ACHS! Come out and join the fun in both gyms today. Admission is $10 for the day. You can also catch the games in the high school gym on our YouTube channel. #weareAC

The Alcorn Central Cross Country Squad will be traveling to New Albany, MS today to compete in the New Albany XC Classic. - First race starts at 8:00 AM! #ACXC2022 #ImagineBelieveAchieve 🏆