Information on Junior Leadership Alcorn Applications. Deadline December 7! Sophomores and Juniors...Get yours in today!!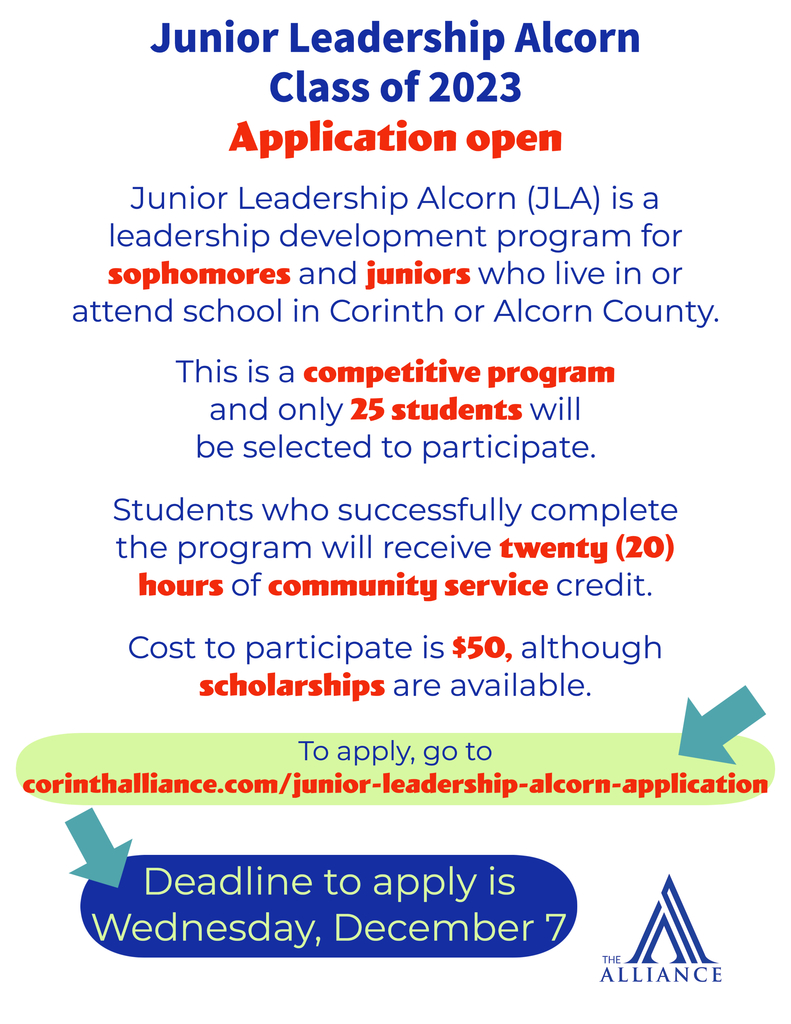 Students interested in a career in Education, check out this scholarship at Mississippi College. Come by and see Mrs. Talley for more details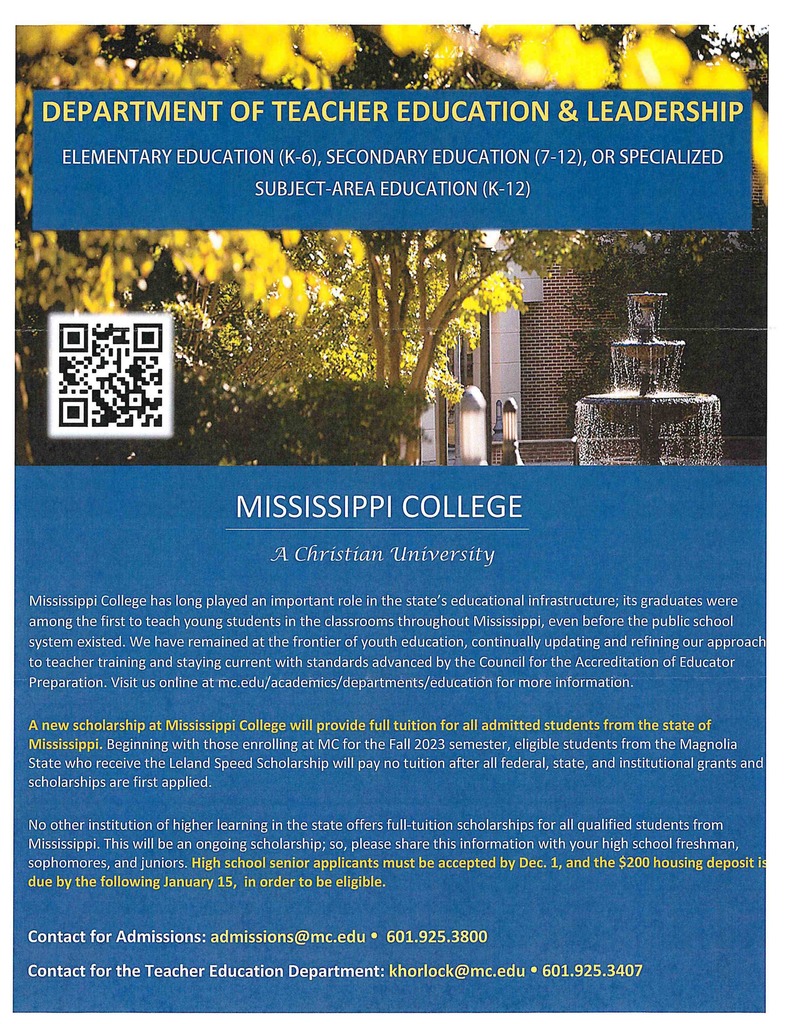 The blood drive will be Thursday, November 10. If you would like to give blood, please see Mrs. Suggs to sign up. If you are 16, you will need to get a form signed by your parent or guardian. If you are 17 or above, you do not need a form. Community can give too! #weareAC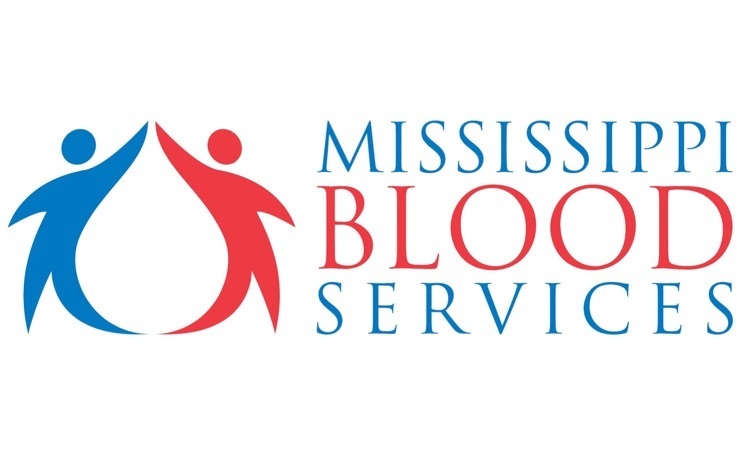 What a great showing today by the ACHS Cheer team! They won 1st place in their game day routine competition. Your 2021 State Runner-Ups are looking to make a go at a state title again this year! #weareAC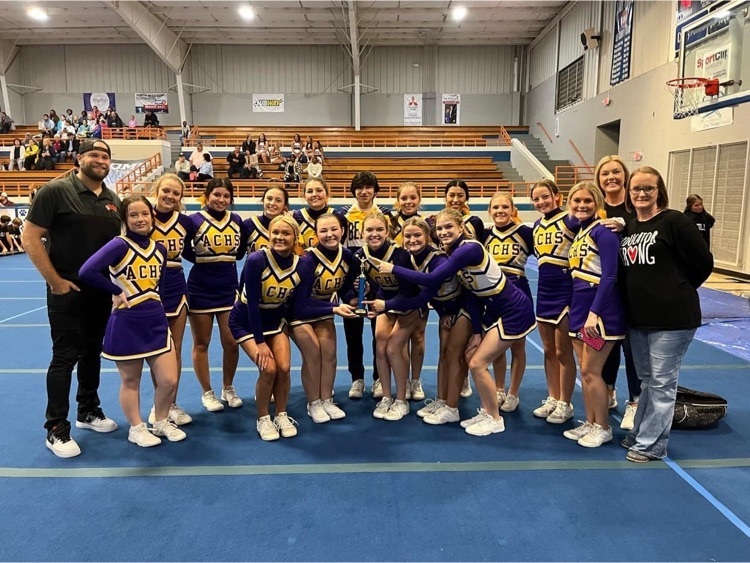 The ACHS Academic Team competed in the Ole Miss Brain Brawl today. They saw some tough competition including the defending mid-south regional quiz champs. Congrats on a good performance!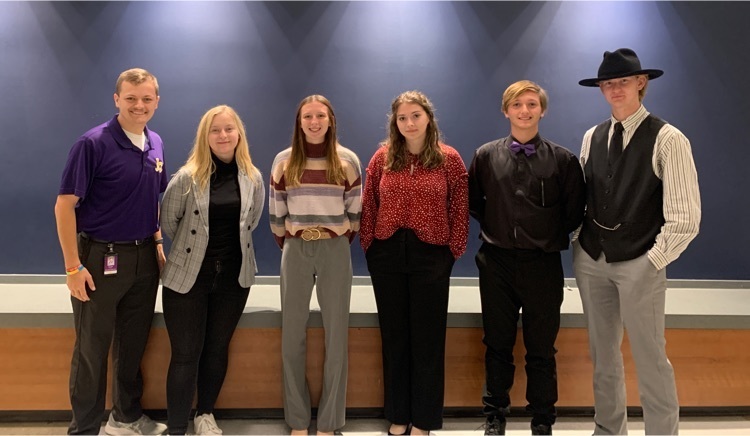 Congratulations to Coach Harrison and the Boys Basketball team on their 51-42 win tonight against Tremont.

Congratulations to Coach Wood and the Girls Basketball team on their 67-11 win tonight against Tremont. #weareAC

Don't forget about Tennis Tryouts! Tuesday, November 1 @ 4:30PM - Corinth City Park Friday, November 4 @ 4:30 - Corinth City Park You need to have an up to date athletic physical, tennis racquet, athletic clothing, and water bottle. Come join give it a shot! #weareAC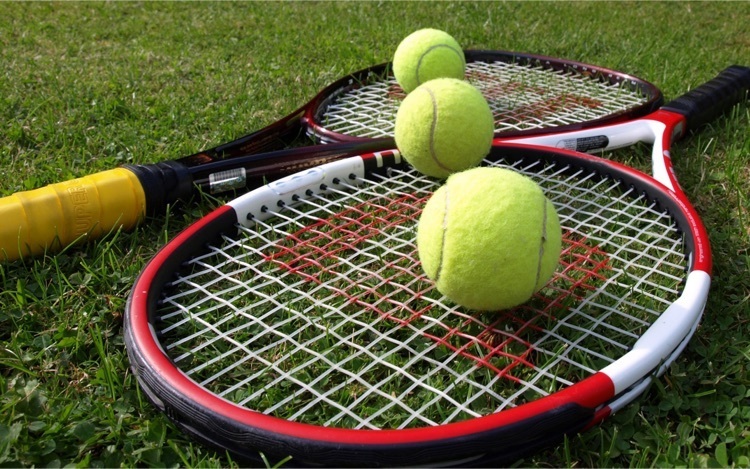 Reminder that tomorrow is the last day to signup for the ACHS Beauty Review. You can grab a form to fill out from Ms. Burton or in the office. The cost is $20 and the pageant is on November 12 @ 6PM in the Corinth Coliseum.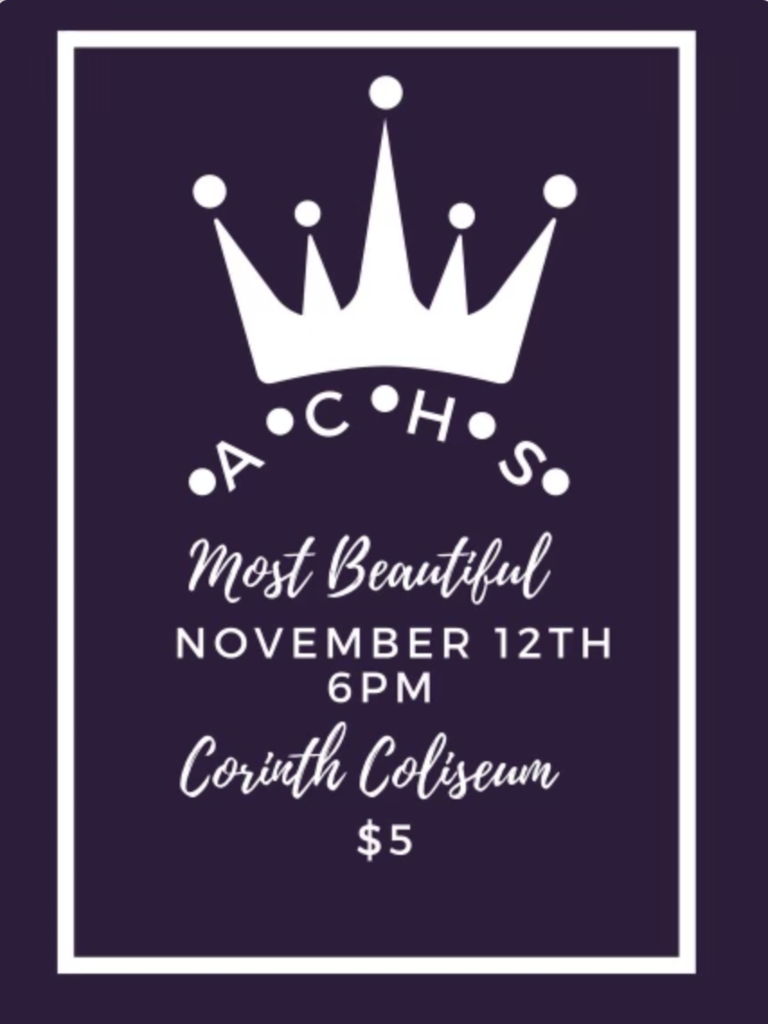 Students don't forget about the Tennis Interest meeting that will be held in the lobby at 7:45 tomorrow morning. Come on out and see how you can be part of the team!

Best of luck to our ACHS Cross Country teams today as they travel to Booneville for the MHSAA Class 1-3A Divisional Cross Country meet. Bring home the trophy! #weareAC

Don't forget that yearbooks are still on sale from now until Christmas! You can purchase in person or online! Check the link below to buy online or see Coach Mask to reserve your book TODAY!
https://www.balfour.com/student-info?smi=39867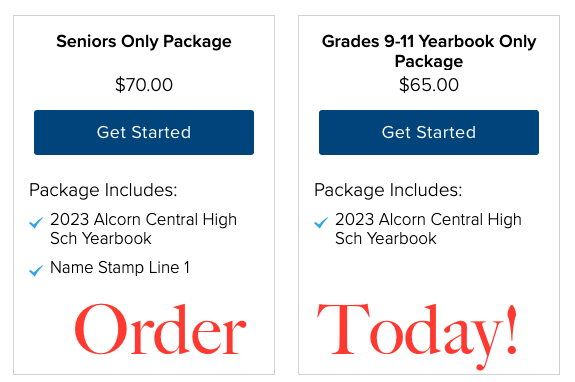 Come join the Central Stage Theatre group Tuesday night at 6pm for an evening full of fun! There will be coffee and snacks along with a great show. These students have been working extra hard to make sure your experience is top notch! #arts@AC #weareAC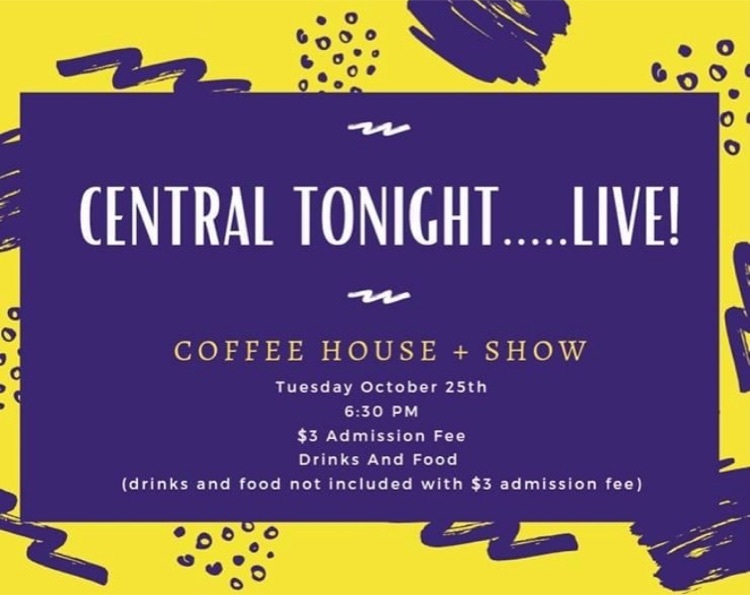 Congratulations to Coach Warren and the Football team on their 32-12 win last night at Middleton!

Congratulations to ACHS Lady Bear Volleyball for a phenomenal season. Your Lady Bears are the MHSAA Class 3A State Runner-Ups. #weareAC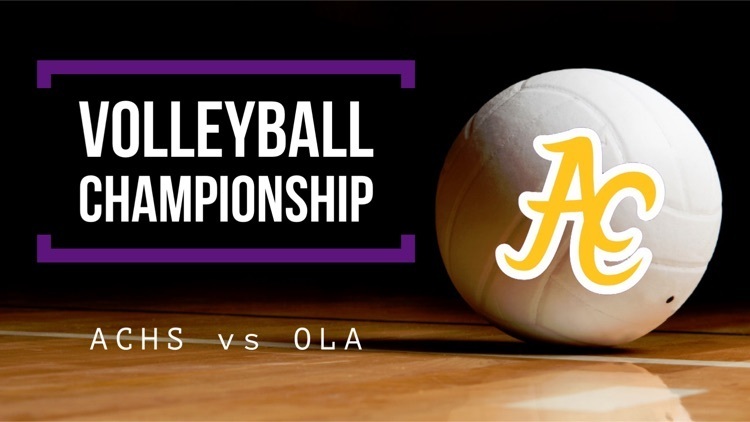 Congratulations to our MHSAA Class 3A North Half Champion Volleyball team for qualifying for the State Championship! The championship game will be Friday, October 22 at Mississippi State University. ALL Alcorn Central campuses will be dismissing at 12:00 noon on Friday to accommodate any Golden Bear fan that wishes to travel to Starkville for the state championship game. Buses will run as usual Friday morning and will depart the school at 12:00 Friday afternoon to take all students home. Please plan accordingly. All Alcorn Central campuses will make up this time on December 16th. That day was originally planned to be a 60% day but will now be a full school day. Thanks for your continued support of the Golden Bear Family! #weareAC

Congratulations to our MHSAA Class 3A North Half Volleyball Champions with a decisive win over Kossuth! We are headed to the state championship!!! #champs #weareAC

Come join us tonight for some North Half Championship Volleyball at AC! Alcorn Central v. Kossuth for a chance to go to State! Gate opens at 5pm and match begins at 6pm. #weareAC

🟣🟡 AC Wins Big! 🟡🟣 Congratulations to the Volleyball team on their win tonight at Hatley. They play Monday for the North Half Championship! Congratulations to the Girls Cross Country team on their win today at Hardin Co. #weareAC